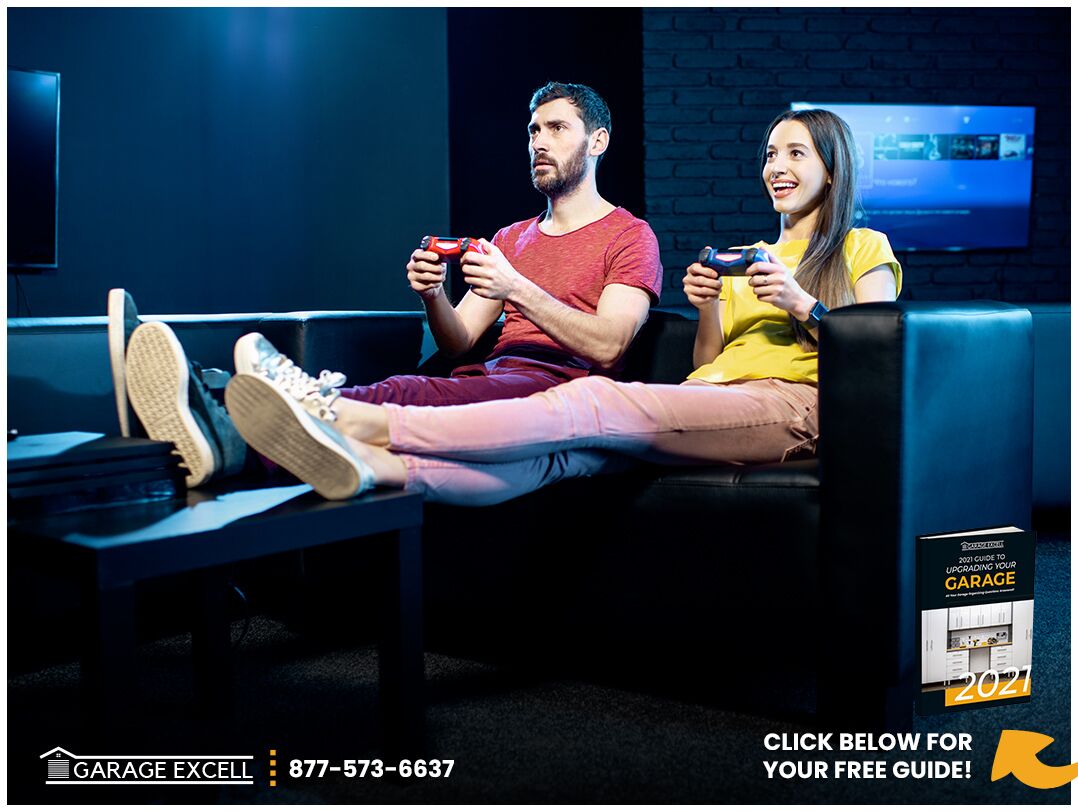 There was a time when most upscale homes in
San Clemente
had a designated place for homeowners to entertain guests, play games, or just kick back and relax. This used to be a separate space, away from the main part of the house, like a beautiful little oasis away from the drab, everyday boredom of modern life as well as the hustle and bustle of the outside world.
Back in the 40s through the 70s, this room was often called a rec room or a rumpus room, and was usually the domain of the man of the house. Yes, it was the original man cave! Then sometime in the 80s, when video games started becoming a more mainstream thing, the room's purpose and its name changed. More and more people could now afford this luxury space and so more homeowners created one, making space for more types of entertainment too.
This is when the term "game room" was coined and it's still used today. While the name and things you do in this room have evolved over the years, the basic idea remains the same – it's a place dedicated to leisure activities. Whether you like to watch movies, play pool or World of Warcraft, or host a board game night for your family, you need an awesome game room to keep your guests coming back for more.
How Do You Make A Game Room In Your Irvine Garage?
A garage is a perfect place to set up your game room. It's separate enough from your main house, and the space is adequate and open enough to put in a big-screen TV and some couches. Your garage may not seem a very exciting place, but it can easily extend your living space to fill needs that other rooms simply can't. While it's meant for storing your vehicles and other stuff inside a garage storage system, it can be so much more!
The keys to a fun game room in the garage include functionality, accessibility, and decoration. Before you convert your garage into a game room, make note of two important factors:
What exactly do you want to put in the game room
What other functions the room is going to serve
For example, do you still want to be able to park your car in the garage? Will you still need to store items that are currently housed in your garage cabinets? If so, you'll need to plan for your garage storage system or put up a divider or a wall to separate the room into an area for the game room and an area for your car.
The average single garage is about 20 feet deep and 12 feet wide, so you can comfortably fit 4 arcade games and a pool table inside. If you have a double garage, it's probably about 22 feet deep and 20 feet wide so you'll plenty of room for, say, table tennis.
Some games like table tennis and pool need a dedicated space, but most other games can fit on a regular table. Dig out your tape measure and use these general dimensions to get an idea about whether what you have in mind will fit inside the room. If you need help, don't hesitate to reach out to us at Garage Excell; we are always happy to lend our expert 2 cents free of charge!
What Goes In A Garage Game Room In A House?
What kind of games and amenities you put in your garage game room will depend on your personal tastes and if you plan on hosting guests on a regular basis. It's not rocket science, just figure out what you like to do, then fill the room with anything that will help you have a good time with that activity.
Here's what we always tell our clients: stay focused on what YOU enjoy. Don't get carried away in trying to keep up with the Joneses across the street! Just because your neighbor has a smart, wireless home theater system with an advanced surround set, subwoofer, and all the other bells and whistles, doesn't mean you have to have the same! Especially if you don't even watch that many movies!
Here are some examples of what you can do with your game room:
#Home Theaters
Okay, okay we know what we said but if you do like to enjoy movies and Netflix shows or play music with epic sounds and sights, a home theater will be a good addition to your game room. It's also a good idea for avid video-gamers.
You will also need comfortable seating for the number of people you plan to entertain here. We recommend choosing luxurious and durable furniture. Leather is usually best because it's easy to clean plus it looks so posh. You can also go with huge bean bags, reclining chairs, and big couches. Whether you decide to install a big screen TV or a gigantic projector, make sure you get a killer sound system.
#Tabletop and Board Games
If your tastes run more toward board games, you can design a game room around that without shelling out a lot of money. First of all, you'll need a large, sturdy table. The whole point of tabletop games is to enjoy them with your loved ones – if the table isn't large enough, you might as well be playing all alone.
A table with corners is the best; oval and round tables just aren't good for playing big names. If your garage storage system doesn't allow for unlimited space for games, choose a foldable game table.
And don't forget that comfortable seating is non-negotiable when playing board games! Most of these games can go on for 5-6 or even more hours. You don't want your guests to get cramps. Well-built chairs with plush cushions are our personal favorite. If you must use portable or foldable chairs, splurge a little on velvety soft cushions.
Good garage wall cabinets are also a must for board game aficionados. You probably want to show off your game collection so invest in quality wall-mounted garage cabinets or shelves with glass doors.
#All-In-One Game Room
You can also create an all-in-one game room in your garage that encompasses everything mentioned here, plus more. And despite what you may believe, you don't need a lot of space to do that.
Get chairs, tables, and equipment that can serve double or triple duty. Compact, high-backed bar stools along the garage walls during pool and dart games can double as comfy gaming chairs for your poker games later on.
We also love combination game tables for this purpose. These tables come with several games already set up and ready to play – all you need to do is flip a switch or switch the top. Then there are the bumper pool tables, which come with covers that let you use the tabletop as a regular game table.
To make most of the limited space in your garage, choose garage storage cabinets with a countertop. With a little planning and creativity, you can create an amazing game room no matter how small the space or your budget is.
Contact Garage Excell To Design A Game or Rec Room of Your Dreams!
If your garage is unfinished, with no wiring or plumbing, and with boxes of junk cluttering the space right now, you'll need help with turning it into a beautiful game room that your guests will enjoy spending time in. And that's pretty much our specialty.
At Garage Excell, we take clutter and dust-filled garages and convert them into a livable room that meets all your needs, with style of course. Our garage improvement experts can help you envision what your finished game room will look like using state-of-the-art 3D imaging software. We can also clear out the clutter that your garage cabinets are currently holding, to make space for your gaming equipment, home theater, guest seating area, and more.
If it turns out that you'll need to obtain permits to convert your Dana Point garage into a gaming room, we will help you with that as well. Want to hear out some ideas we have for your game room? Call us at 877-573-6637 or send us a message here.