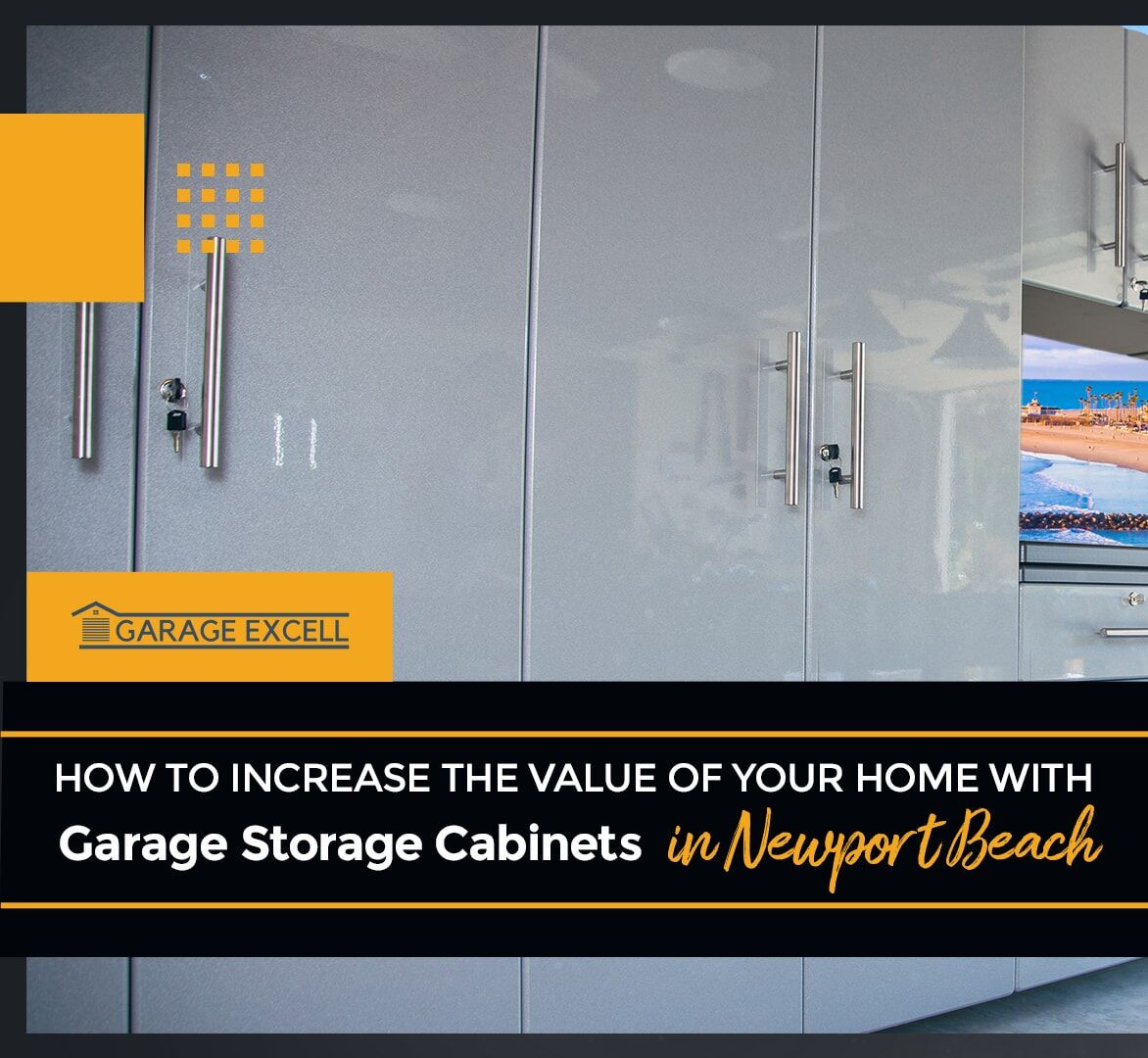 How to Increase the Value of Your Home With Garage Storage Cabinets
Renowned for its sandy beaches, Newport Beach is a charming coastal city in Orange County, California. With its huge recreational harbor, the city offers 10 miles of outstanding surfing, swimming, fishing, and other aquatic activities. Newport Beach comprises 10 exclusive neighborhoods, each marked by its own uniqueness and style.
Homeowners have an opportunity to boost the value of their home simply by adding high-end garage storage racks in Newport Beach. It's vital to recognize the dominant role that garage storage can play – not just in your home design or in terms of keeping your things organized, but also in terms of the market value it adds to your property.
Get Professionally Crafted Garage Cabinets in Newport Beach
If you are serious about increasing the value of your home with a garage upgrade in Newport Beach, it will not happen if you are thinking of it as a cheap do-it-yourself project. Your goal should be to work with a well-established garage cabinet maker that is known for the quality, design, and craftsmanship of its products along with a dependable installation service.
Getting high-end custom garage cabinets in Newport Beach will add tremendous appeal for a potential buyer when you plan to sell your property in the future. Remember that buyers who are looking for a dream home are attracted by the idea of a well-organized, clutter-free home and substantial storage space available to keep their things.
Moreover, a custom-built garage makeover in Newport Beach will significantly enhance the overall look and feel of your garage.
When you work with our skilled and experienced design team at Garage Excell, they will give you the right ideas and recommendations to create a garage storage system in Newport Beach that is tailored to your exact needs. Right from the drawing board stage to the actual installation, you will have total support from our committed designers. We will guide you about the right solutions and the smartest designs to creatively utilize your garage space.
Add More Storage to Your Garage by Utilizing the Walls
A garage that is as functional as it is aesthetically appealing is going to make a considerable difference when you might want to put a "For Sale" signboard and wish to obtain maximum market value for your home. A slatwall panel system, storage shelves, or garage wall cabinets in Newport Beach can help you fully utilize the available floor space in your garage.
Shelves on the garage walls will let you securely store away items that you want to put out of sight, but still have them accessible easily when you need them. Slatwall panels are a highly versatile option apart from the custom garage storage racks in Newport Beach. Slatwall panels include a wide range of readymade and semi-custom panels as well as an extensive choice of accessories to fit your needs.
Stör slatwall panel, a top brand in this category, is the first choice of Garage Excell's designers for your Newport Beach home. These panels are available in numerous shapes, sizes, colors, and finishes to match with your needs and preferences. The superior quality Stör slatwall panels are built to last, and you can expect to use them for at least 10 years or more once they are installed by our professional team.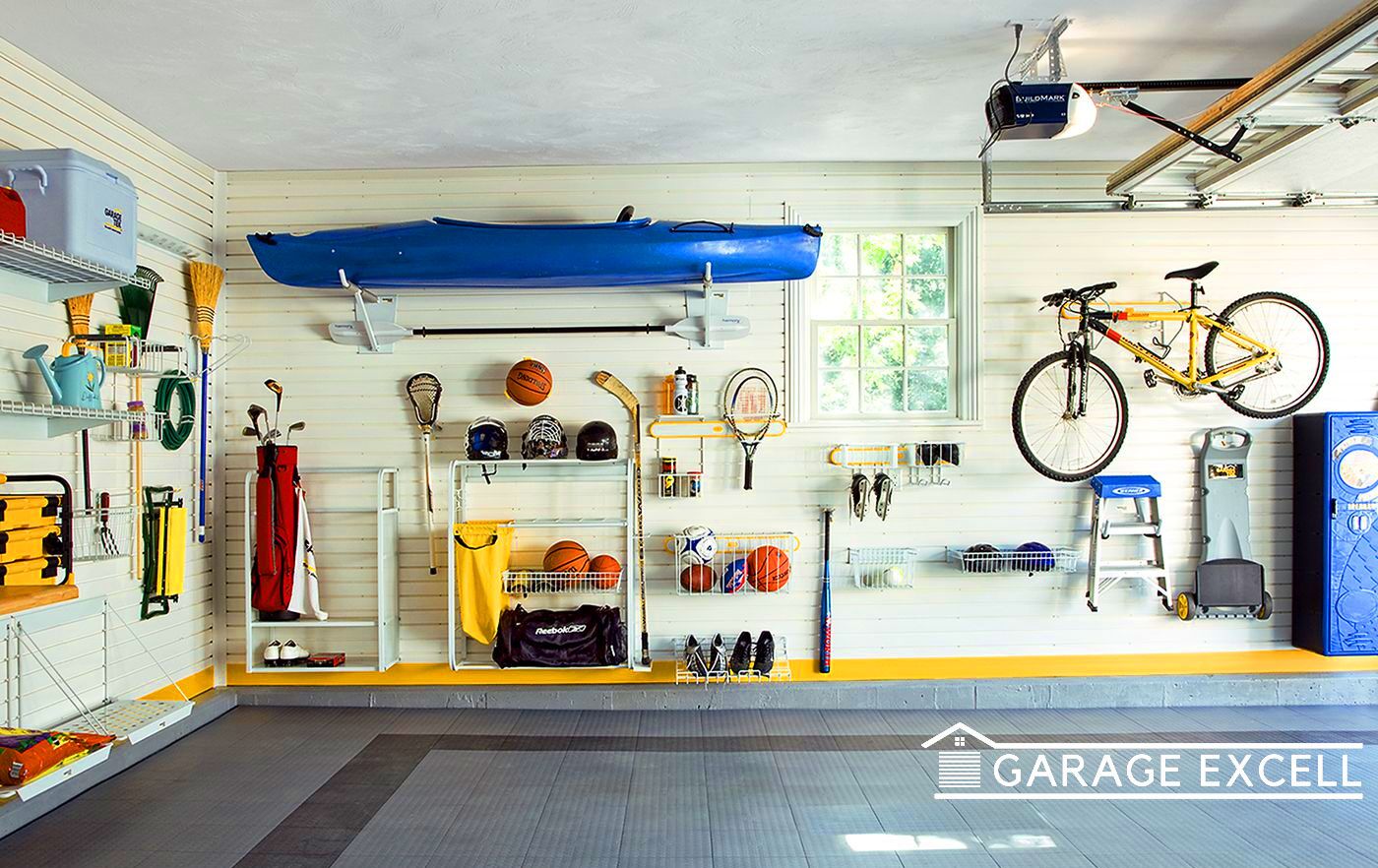 Make the Most of Your Garage Ceiling to Increase Storage
One of the key elements in garage organizing in Newport Beach which is going to improve the value of your home is storage in the ceiling. High-quality garage ceiling storage racks are a popular option for California homeowners; designed for optimal strength, resilience, and durability. As a result, you can safely store heavy duty or bulky items in your garage overhead storage racks in Newport Beach.
At Garage Excell, we make sure that every overhead garage cabinet in Newport Beach is produced using heavy duty materials, including powder-coating, industrial-grade heavy gauge steel. We have an industry-leading capacity rating for garage ceiling storage. We also offer a variety of systems and accessories to go with this overhead rack system so that you can store large or odd-shaped items as well as oversized bins without trouble.
Remember that garage overhead storage racks in Newport Beach, CA are a popular feature in many homes. Therefore, if your goal is to make the most of your free ceiling space as well as increase the market value of your home, it is prudent to consider this simple yet elegant and highly practical storage solution for your garage. Garage Excell offers the highest quality overhead storage racks in the area. We have built a solid reputation among our Newport Beach customers due to our commitment to providing the best workmanship and customer satisfaction.
Schedule Your Complimentary Space Planning and Design Consultation with Garage Excell
Our design team at Garage Excell is happy to assess your specific needs for garage storage in Newport Beach, and give you the right ideas for a custom layout that will add substantive value to your home. When you are ready to go ahead with your project our designers will help you select the ideal storage solutions, use the best quality materials and workmanship, and professionally install your garage storage cabinets in Newport Beach. To know when we can visit to assess your garage space, call us (877) 573 6637.