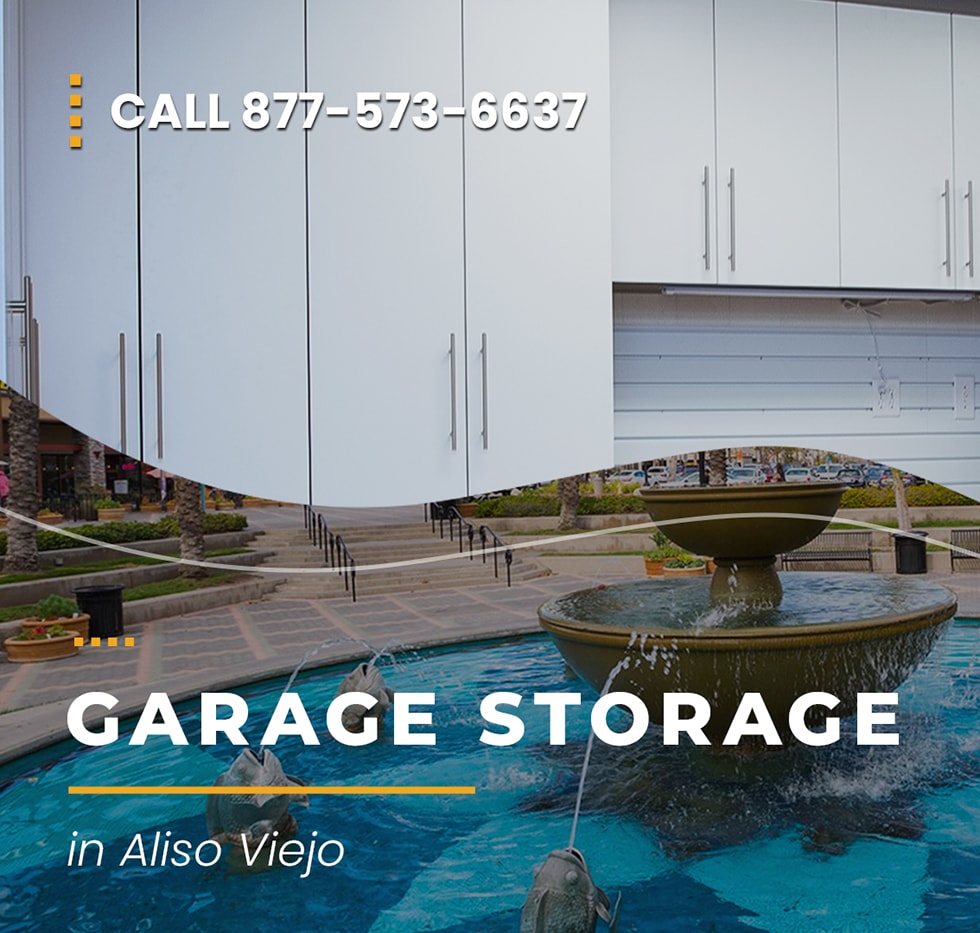 Latest Trends in Garage Upgrades in Aliso Viejo
Aliso Viejo is a master-planned community that offers a balanced mix of residential facilities, parks and schools, and commercial, retail, and office spaces. The city flaunts valley terrain, rolling hillside, and scenic views of streams and mountains. At the same time, it's home to several popular entertaining, dining, and shipping places. The city's tagline: "Live Life Inspired" is a fitting description of Aliso Viejo, which ranks among the best places to raise a family.
Expanding Role of the Garage in Aliso Viejo Homes
Garage makeovers in Aliso Viejo are a growing trend. Many homeowners are willing to look at the garage as something more than just a space to park the vehicles. They are willing to add new garage epoxy floors, televisions, HVAC, apart from stylish and highly functional garage storage systems.
More importantly, homeowners are recognizing the importance of garage organization in Aliso Viejo, and do not wish to create a mess by simply dumping their off-season items, bicycles, fitness equipment, lawn mowing equipment, or DIY tools in the garage.
People realize that when they make the space more usable by adding custom garage cabinets in Aliso Viejo or overhead storage racks, and treat the place like an integral part of the home, it makes the home more livable and adds value to the equity of the home.
Popular Forms of Garage Improvement in Aliso Viejo
Experienced Aliso Viejo garage remodeling service providers and garage cabinet makers, such as Garage Excell now increasingly receive requests from residents for a variety of garage upgrades. Garage Excell's design teams are busy creating garage conversions in Aliso Viejo to accommodate unique requests from woodworking enthusiasts, gardeners, party lovers, fitness fanatics, home office workers, and more.
People want garage storage racks in Aliso Viejo to keep their DIY tools and equipment, solariums off the garage, and even man caves when sufficient space is available. A dream garage upgrade in Aliso Viejo may include a TV, music system, ceiling fan, and refrigerator along with a dedicated area to work. AC units are also being installed, which you can shut off when you don't need it. You can switch it on, for example, when you are working on your SUV and its hot outside.
In addition to garage renovation in Aliso Viejo, residents living in relatively older houses are making alterations to other parts of the home with an aim to increase their living space. More often than not, the utilization of attics and basements for the purpose of added square footage comes at the cost of existing storage space.
As a result, the trend of garage remodeling in Aliso Viejo is on the rise. The garage is no longer seen as a space just to park the vehicles. Homeowners are optimizing the usage by adding custom garage cabinets in Aliso Viejo and other types of storage systems, apart from amenities for personal comfort.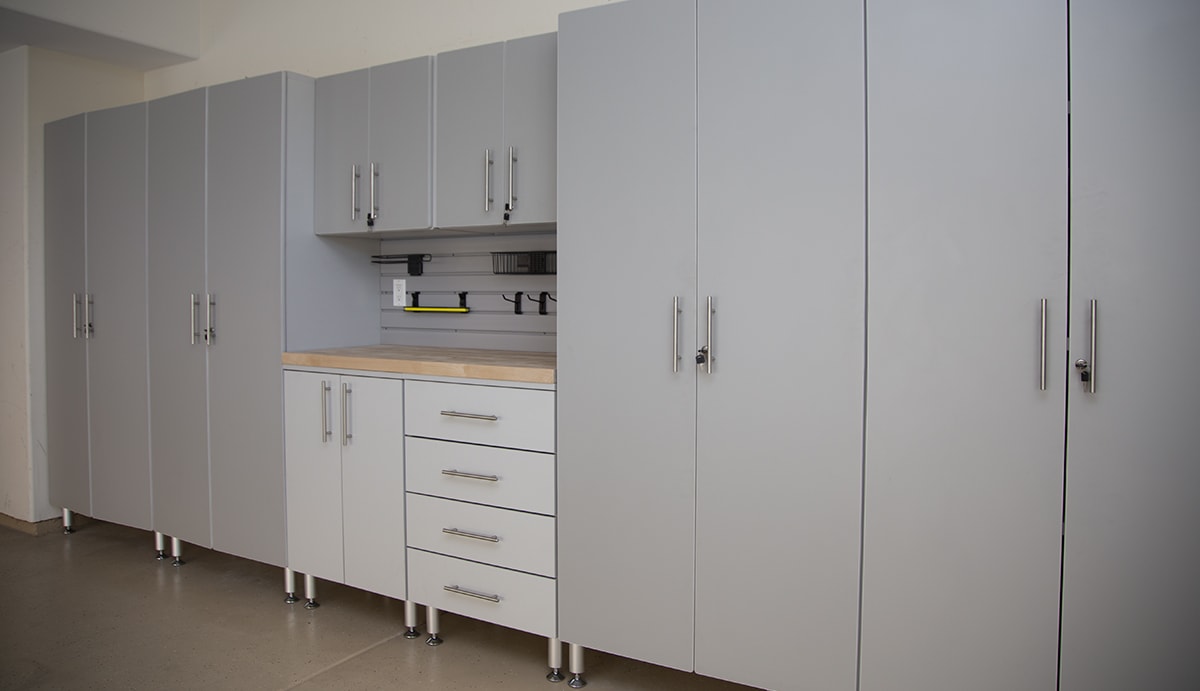 Adding Custom Garage Storage in Aliso Viejo
According to the designers at Garage Excell, when you are planning to add new custom garage cabinets in Aliso Viejo, you can also utilize the wall space as much as possible. Many homeowners now choose to store items in drawers and behind the doors, or hang them on the garage walls for easier access and visibility.
If you are a DIY hobbyist, you might be using a lot of space in the garage storage racks in Aliso Viejo for keeping your tools and equipment. When you frequently need these tools, accessibility matters. In this case, hanging items on the walls makes sense. You can personalize the slatwalls with accessories, such as:
Bins
Baskets
Hooks
Shelves
Totes
Tool Storage
On the other hand, if you have little kids at home, and you prefer not to have all the children's things hanging on the walls, you can consider the drawers and racks to make the garage look neat. In newer homes in Aliso Viejo, which have larger-sized garages, people are also painting the walls and choosing colors and patterns for the custom garage cabinets made from MDF and laminate.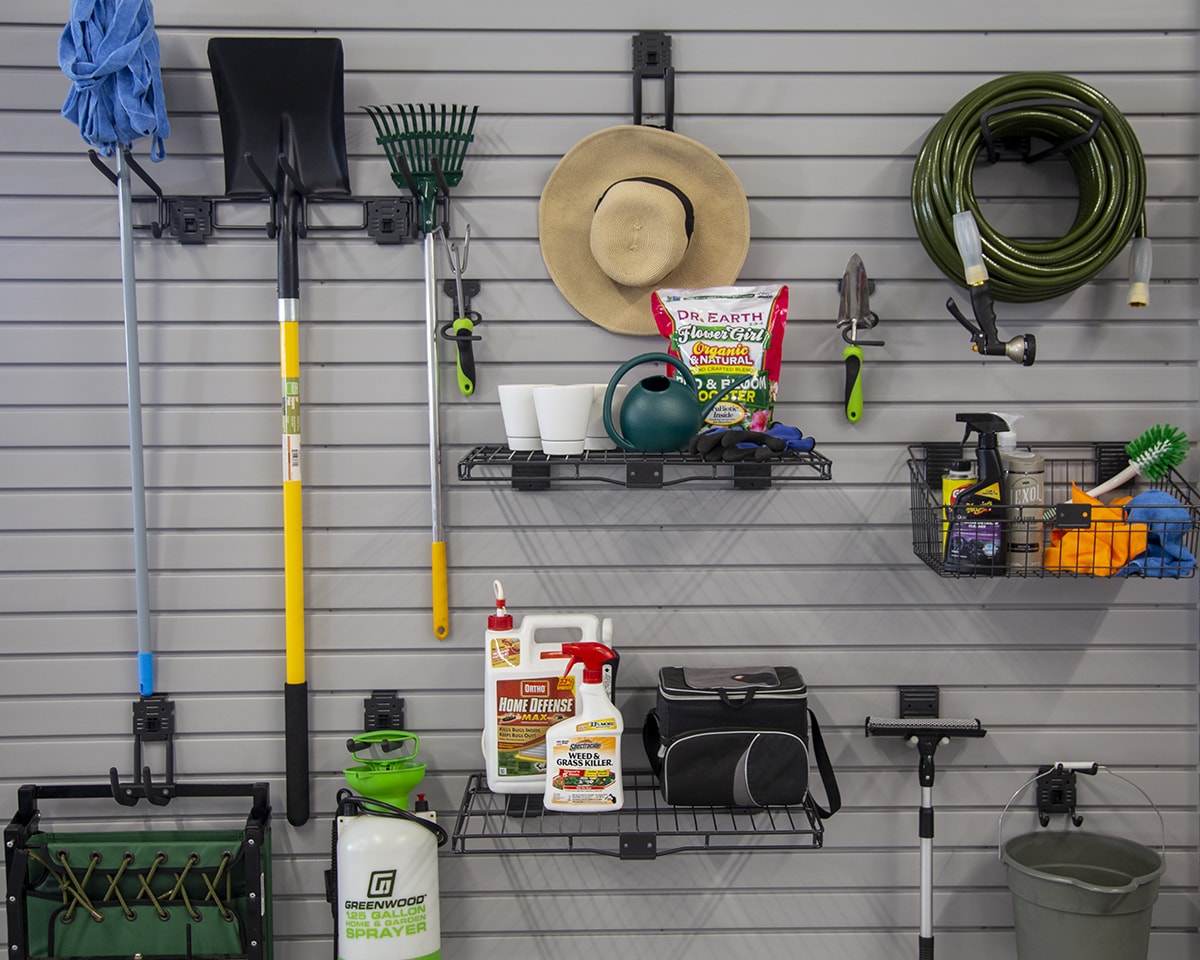 Garage Epoxy Floors in Aliso Viejo to Cover the Concrete
One of the popular trends for garage upgrade in Aliso Viejo, California is to go for epoxy flooring. You will usually find garage epoxy floors in Aliso Viejo that have epoxy coating both at the base and the top. However, this is not a durable solution for harsh garage environments. Garage Excell offers epoxy floors that have a base coat of epoxy and a topcoat of polyaspartic, which gives a wet look effect and is far more durable.
Garage Excell's polyaspartic garage floor coating is corrosion resistant. It also allows for more effective application (limited gas emissions) and fast drying times. To create a versatile and bold look and a non-slip texture, you can add chips to the coating mix. The skilled installation team at Garage Excell will use additional sealant in case your original concrete floor reveals any signs of moisture. For all these reasons, the garage epoxy floors from Garage Excell come with a lifetime warranty for residents in Aliso Viejo.
Looking for a Reliable Garage Organization in Aliso Viejo? We are Here to Help!
Garage Excell is one of the most respected names in Aliso Viejo and throughout Southern California for custom garage cabinets, overhead storage racks, and all types of garage makeovers. Our dedicated team will help you design a highly functional and smart-looking garage storage system in Aliso Viejo tailored to the unique storage needs of your family.
Every Garage Excell product is built to last and installed professionally to add solid value to your home. To set up a convenient time for our complimentary design consultation, call us today at (877) 573 6637.