Garage Organization System
SPECIALISTS
If you've been looking into Garage Organization Systems, we can help.
Eliminate clutter and get everything up off the floor with a Garage Organization System designed by Garage Excell.
We can design a system that will allow you to neatly organize and store everything in your garage.  Garage cabinets, workbenches, tool storage, bike and sports organizers, garage overhead racks and more!
You will find peace of mind knowing your garage is organized and you can find what you're looking.  Why not eliminate that cause of stress?  Our garage organization systems are designed with top quality products that include garage cabinets, epoxy coated floors, slat wall organization, overhead storage, shelves and more.
We pride ourselves on our 5-star ratings on Yelp!  See what others are saying about how a new Garage Organization System changed their lives! Our attention to detail and excellent communication with our customers makes for happy, satisfied clients.
Get the garage you've been dreaming of!  We offer a free consultation and 3-D garage design that will help you visualize what your new garage organization system will look like.  Worried about costs?  We can create a garage organization system that will fit your budget.  Call us to discuss your needs and to schedule an in-home appointment today!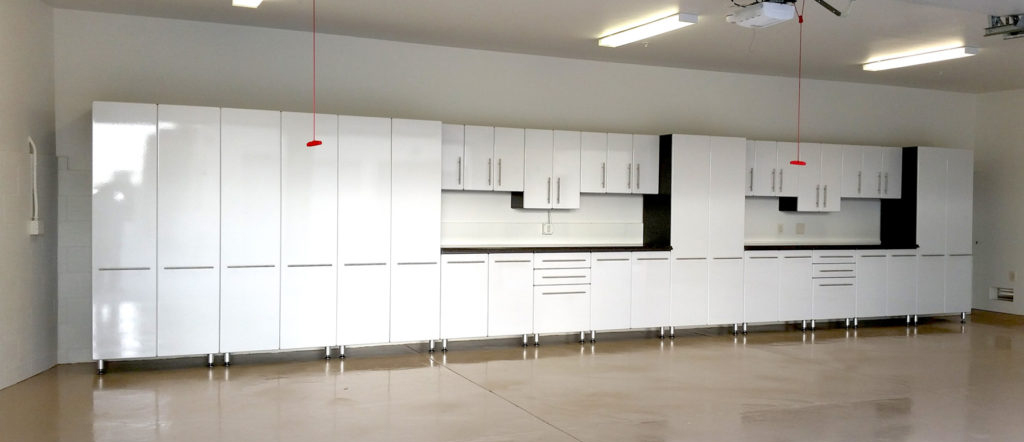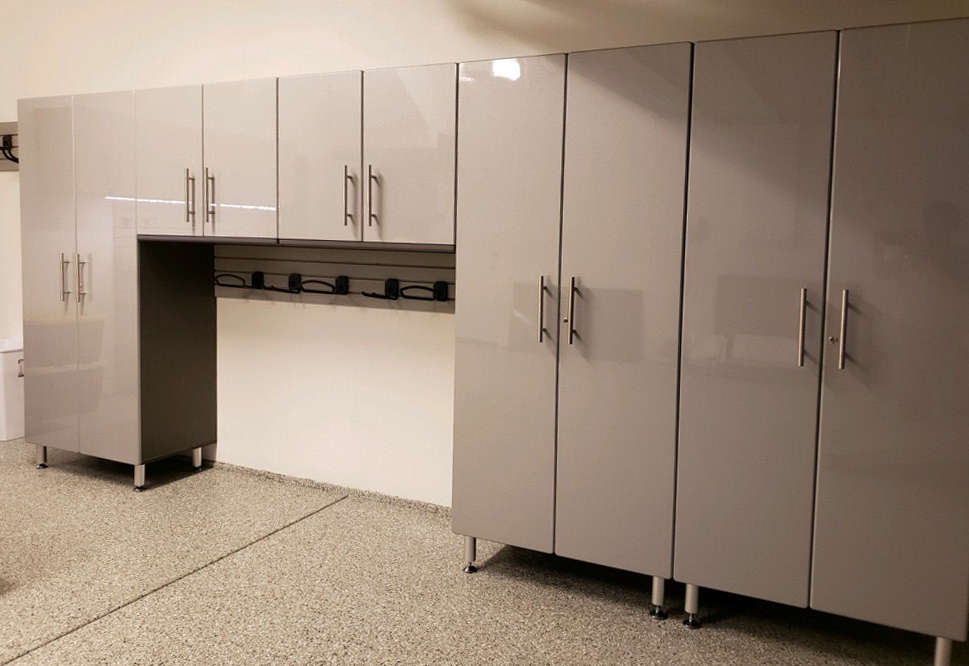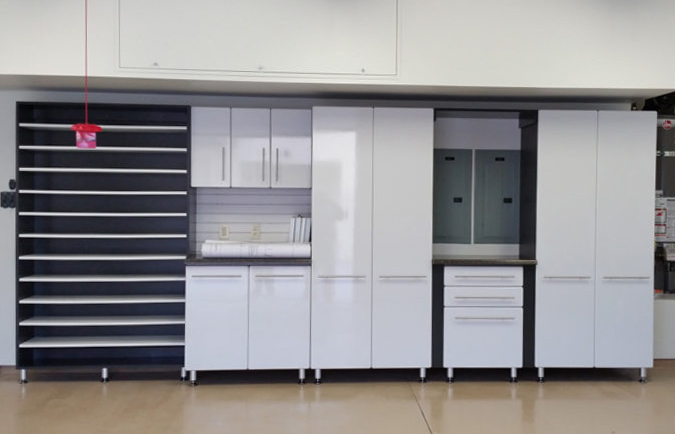 GARAGE ORGANIZATION SYSTEMS
Your source for garage cabinets, slat wall systems, epoxy coated floors and more. We offer a complete garage organization solution.
SLAT WALLS
Multiply your storage capacity and options with slatwalls!
Slatwalls are an organization system that utilizes unused space to store everything from tools to bicycles.
Available in different sizes and colors.
Garage Excell Offers an Extensive Line of Slat Wall Accessories!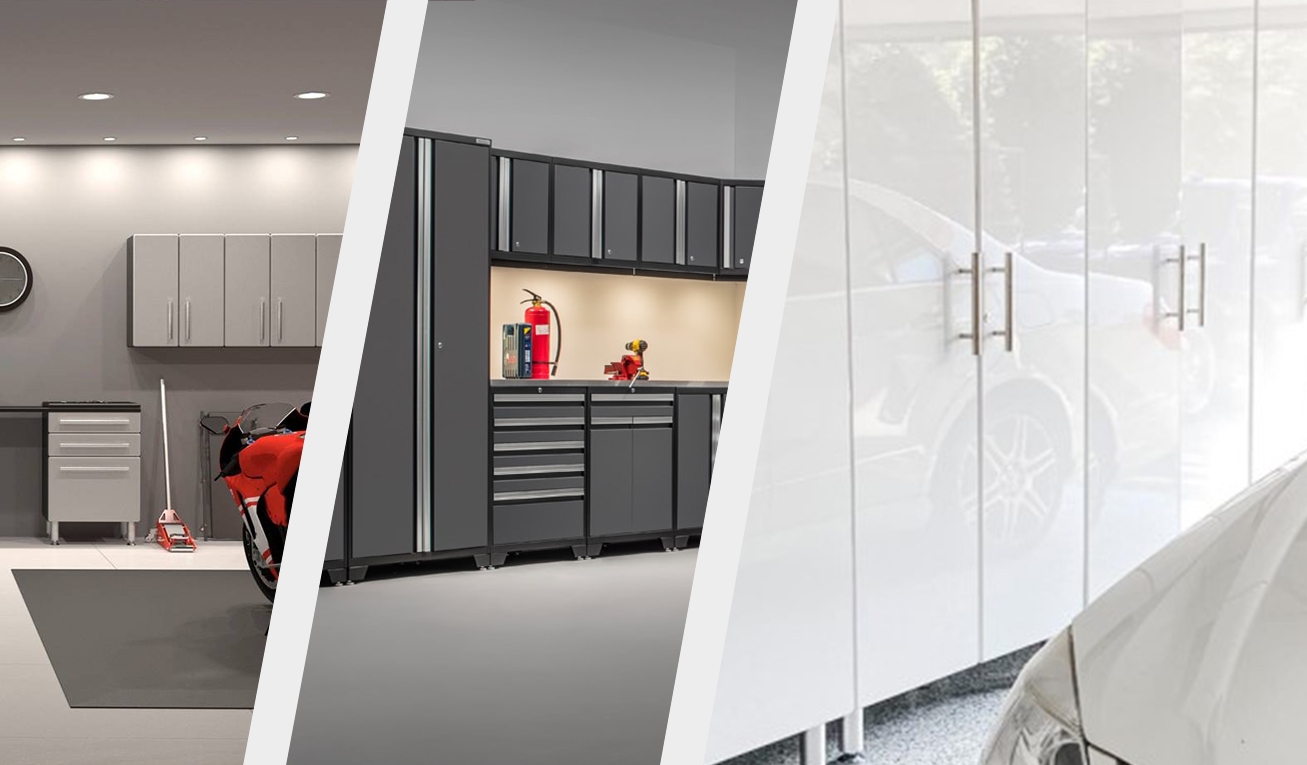 GARAGE CABINETS
Our modular garage cabinet lines are designed to fit your personal style and garage organizational needs while meeting your personal budget.
Garage Cabinets are the backbone of a well thought out garage organization system and are complemented by slatwalls, work benches and epoxy flooring.
HOW TO TRANSFORM YOUR GARAGE

With a Garage Organization System
STEP 1.    ESTIMATE AND SCHEDULING
During the consultation scheduling call, your customer service representative will also be able to guide you on approximate pricing and various solutions depending on your goals and garage size.
STEP 2.    FREE CONSULTATION
One of our garage specialists will arrive to inspect your garage and provide a free consultation and design right there on the spot.
STEP 3.    REVIEW 3D DESIGN
You can review your design in our innovative 3D software so you can see your garage cabinets, slat wall, or epoxy floor come to life.
STEP 4.    INSTALLATION
Once confirmed, our professional installation team can come and install your brand new garage organization system in a single day.
SPECIALIZING IN GARAGE ORGANIZATION SYSTEMS SINCE 2007