Do you have a 2-car garage that can't actually fit 2 cars? Is your garage just overflowing with too much stuff? If your answer to these questions is yes, then it's time for some serious thinking! While converting the space into an actual living room or kitchen might seem like too much of an effort; there are many ways in which people can make their garages into a more functional space.
Many homeowners in California have a garage that they use for storage and little else. However, there are many ways to convert your garage into an extended living space and have the garage of your dreams.
Here are seven of our favorite garage makeover ideas:
1. Garage cabinets installed professionally
If you're seriously wanting to convert your garage, this is not a DIY job. Garage cabinets are one of the best solutions for keeping the space tidy and organized. With a professional installation service, you get the benefit of a designer that can tell you the most efficient way to utilize your garage space. That's right, no guesswork on your part!
Here are some benefits of garage storage cabinets:
It is a great way to organize your garage and make it easier to find things
Improve the look of your garage
Can be custom-built for your exact garage needs
Expert installation & warranty
Garage Excell has modern & stylish design options for garage cabinets. Designers work with you from idea to installation, guiding you on the best way to maximize your space and the most intelligent design.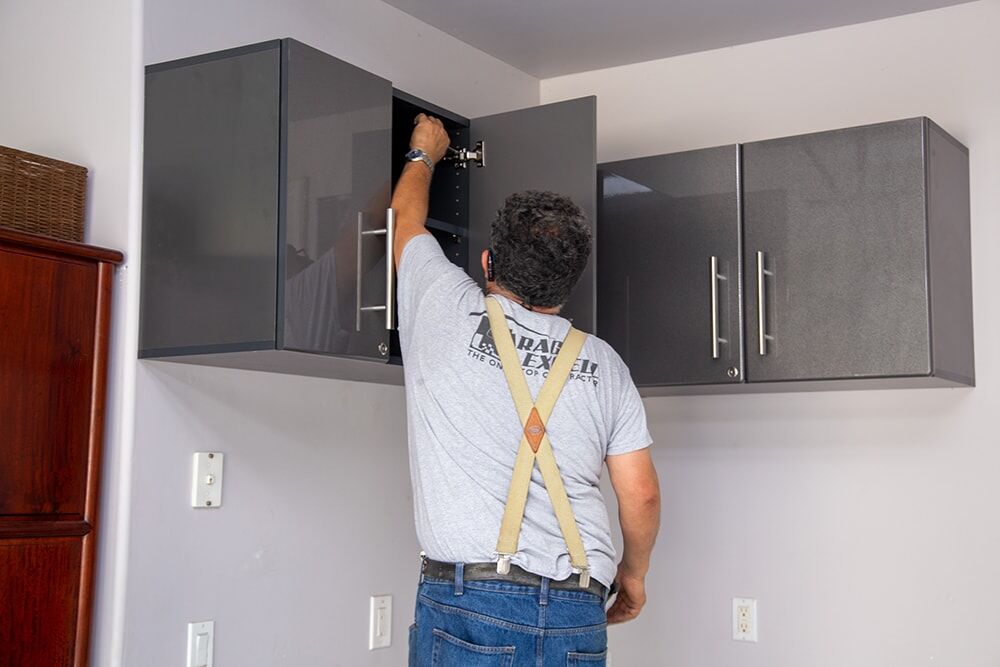 2. Utilize your walls for storage space
A slatwall panel system allows you to maximize the available floor space. Put up shelving in your garage so you can store things out of sight but still have them close by when needed. Instantly update the look of any space with signs, shelves, hooks and more!
Design flexibility
Slatwall panels are one of the most versatile storage options as they include a variety of semi-custom and readymade panels and accessories. Plus, the panels come in a wide range of different finishes, colors, sizes, shapes, etc. Garage Excell uses the leading brand in slatwall. Stör slatwall panels are long-lasting, typically rated to last for 10+ years
3. Convert the garage into a home office
If you work from home, it's easy to convert one side of the garage into an office where you can hold meetings with clients and get some peace and quiet while still staying at home. Create an office area in one corner, complete with a work desk, shelves, and comfortable seating.
A mudroom is a great way to get rid of the clutter and organize your things in a more efficient way. Mudrooms typically have storage cabinets, hooks for coats and backpacks, lockers or cubbies to store shoes. You can also add built-in benches that have storage underneath.
5. Turn it into a home fitness area
With a few adjustments, you can make your garage into the perfect space for working out. If there's enough room in one corner of your garage, consider installing an at-home gym with freestanding bags and heavy bags, plus free weights to tone up those muscles!
6. Beautiful epoxy flooring
If your current garage floors are cracked and worn, consider having them epoxied to bring new life into the space. Epoxy floors protect against oil stains and makes clean-up easy in any space that gets dirty. Plus, they come in different colors so you can have fun with your flooring! Garage Excell provides premium epoxy flooring with a lifetime warranty. You won't find that anywhere else!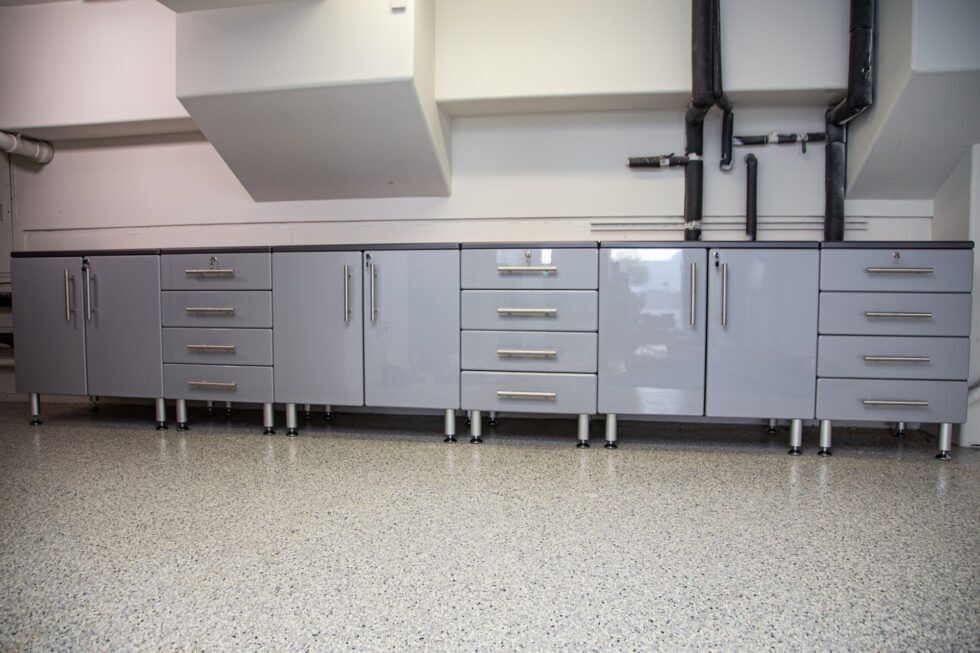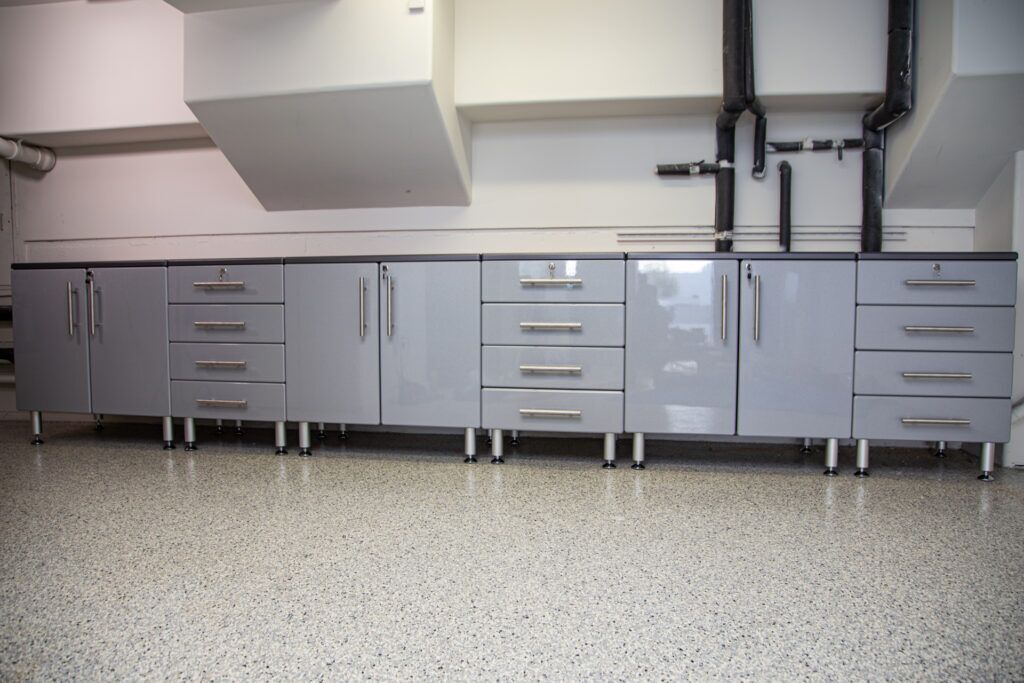 7. Storage room, craft room, or playroom
With both garage cabinets and slatwall panels, you have the option of putting up storage shelves from floor to ceiling. That way everything is out of sight but still organized neatly in one place. Garage storage cabinets and garage storage shelves can help keep your space tidy. With a professional installation, you get the benefit of guidance from an expert who knows exactly how to best utilize your garage, so it is clean and functional!
You most likely have a lot of questions now that you've figured out what you want to do with your garage. Here are some questions we get asked most often:
What's the procedure for installing storage cabinets?
Your storage cabinets are installed by professionals after a designer assesses the space and creates a functional design according to your needs. They will also help you choose the perfect storage solution for your needs.
What is included in a storage cabinet installation?
After installing storage cabinets, professionals will clean up and put everything back where it belongs before leaving.
How much does a typical garage remodel cost?
Pricing for a 2-car garage usually starts at around $2,000, but really depends on your storage needs and your garage's design.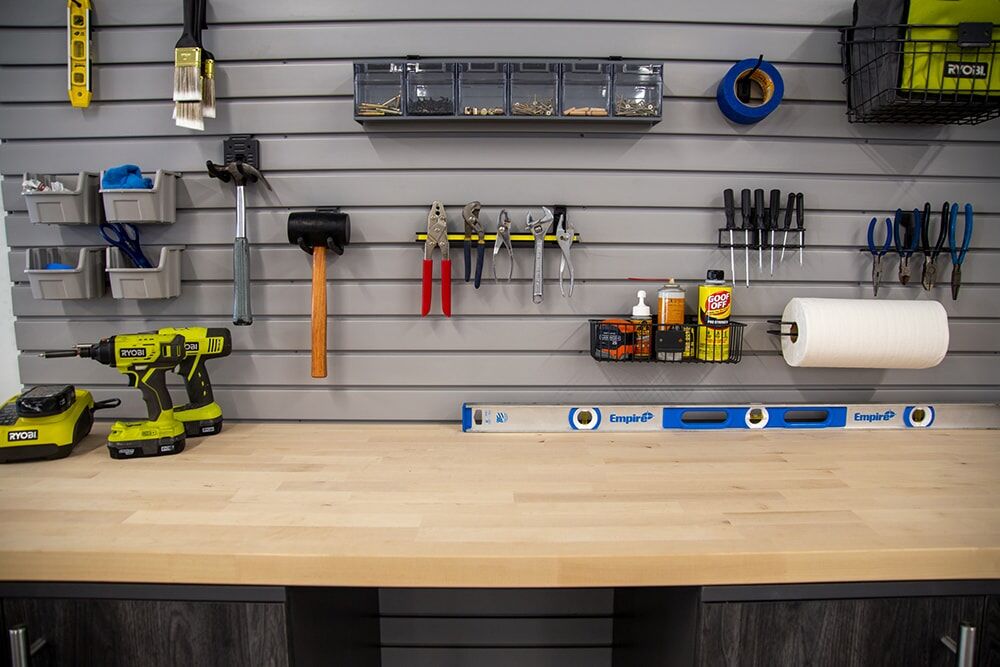 What other storage options are available for a garage beside cabinets?
Slatwall panels, storage shelves, and overhead racks can be used in your garage as well!
Does Garage Excell provide free design consultations and space planning services?
Yes, we do! We will assess your storage needs and create a custom layout that works best for you.
Do you service my area?
We service most of the Southern California area. To find out when we can come to take a look at your garage, please call us at (877) 573-6637.
With these ideas, your garage can be functional, organized, and comfortable. Garage Excell offers premium flooring installation services to make your space more durable and stylish. We also offer a variety of storage options for everything from bikes to lawn equipment so you will never have to worry about where it's at again!
If these upgrades sound like something that would work well for your needs, we encourage you to call us today for a free design consultation with one of our experts who will help guide you through the process as well as answer any questions or concerns you may have along the way.