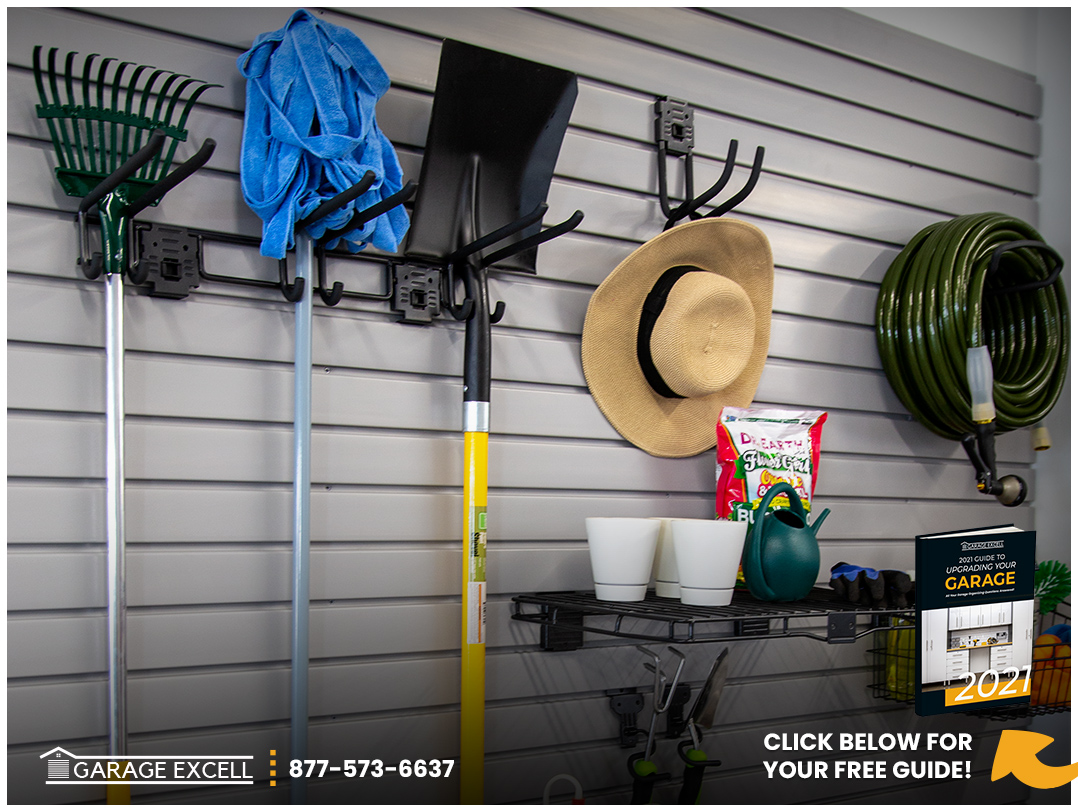 Are you passionate about the environment? Do you like to eat fresh vegetables and fruits that are not chock-full of industrial pesticides and fertilizers? Do you have a large, open garage space that's currently housing useless junk inside your garage cabinets? Can you connect the dots about these questions?
Well, for all you folks in Seal Beach who caught the gardening bug amidst the pandemic, you know you can never have too many plants. From small trees and flowering shrubs to perennials and annuals, it's easy to fall in love with growing stuff – especially stuff that you can eat!
But if you want to start seedlings for a flower or vegetable garden early to get a jumpstart on spring – or you live in a cold climate – you need a greenhouse.  You will be able to shelter tender seedlings and plants until you can set them out in the spring, as well as save some of your favorite plants for the next season.
Even if you don't have a lot of space, your garage can easily fit a greenhouse that will stand up to strong winds and extreme weather.
Steps To Create Eco Friendly Greenhouse Garage In Seal Beach
Setting up a garage garden is a brilliant excuse to clear out the mountain of junk inside it. If you plan carefully and follow the right steps, you can have your favorite veggies and herbs available year-round right in your garage. But it all starts with understanding how the process works:
#Planning Out Your Space
The first step is to measure the space you have available in your garage. You can either use the extra space left over from your garage storage system or use the entire area. You'll need shelves – wine racks would also work.
#Setting the Temperature
Every plant has an ideal temperature that it needs to grow and thrive in. Figure out the right temperatures for the plants you've picked. You can buy a thermometer for your greenhouse if you don't already have one. Even if a plant is known to flourish in cooler temps, it may not withstand the cold winter season without the help of a solar lamp or a space heater.
Vegetables like squash, tomatoes, peppers, and cucumbers need summer temps to stay alive. You'll need to hang up clear plastic sheets around your garage garden for these types of plants. You'll also need to carefully monitor the temperature; if the area gets too hot, take off the sheets for short periods of time.
If you live somewhere that gets super cold in the winters, you can still grow plants in your garage greenhouse. All you'll need is a solar lamp or a space heater to keep the room warm enough for your plant babies.
Keep in mind that the hotter the garage is, the more water and light your plants will need. So you only need to keep the space above freezing for your plants to grow. If you are short on light, keep it a little cooler (within the range of your plants).
#Providing Enough Light
Make sure the plants are near the southern-facing windows. If you don't have windows that face south, you can use mirrors to reflect light towards the plants. But this may still not be enough, in which case you'll need to buy growing lights online or from your local hardware store. These lights are also called full-spectrum lights and they are easily available in the market. But be careful and don't fall for the marketing hype – a cool blue fluorescent bulb is often more than enough.
You can hang lights from the garage ceiling or overhead garage cabinets by adjustable chains, keeping them close to the tops of the plants. The number of lights you'll need to buy will depend on the number of plants you have. If your garage gets plenty of sunlight through windows, you may get away with just a couple of lights.
#Supplying Water
Every plant needs different amounts of water, so make sure you know how much water each plant needs per day. Keep the water at about the same temperature as the room, otherwise, the shock of the temp difference may kill or at least damage the plants.
You can also look into building a hydroponic garden if you don't want to deal with the hassle of potting soil. A hydroponic system allows you to grow plants in water year-round, without any soil. Leafy vegetables like mint, basil, oregano, lettuce, kale, and spinach are the easiest to grow hydroponically but you can also grow other types of veggies.
Let Us Create A Winter Garden Inside Your Garage
Your garage doesn't just need to be a place to park your car or store seasonal items inside garage storage cabinets. It can be repurposed in a variety of ways – a greenhouse or a garden is just one of them. At Garage Excell, we have helped numerous homeowners in Seal Beach, Mission Viejo, Lake Forest, and surrounding areas in Orange County turn their garages into more stylish and functional spaces including game rooms, offices, workshops, and of course, gardens!
When you book a consultation – free, no strings attached – one of our expert designers will visit your garage and take a look around so they can provide the best solution to meet your needs. They will create a custom 3D design based on your ideas; this is a super fun part that will allow you to envision your finished greenhouse and customize it before we start the construction.
Once you have finalized the design, we will get to work. You may also choose to install some custom garage cabinets and Slatwall panels to make the most of your garage walls and ceilings. Every project that we take on, be it garage cabinets or epoxy garage flooring, comes with a rock-solid warranty. We proudly stand behind the work we do.
If you're not sure where to start, or your garage looks like a mini junkyard right now, we'd be happy to help. You can reach out to us online or call at 877-573-6637.