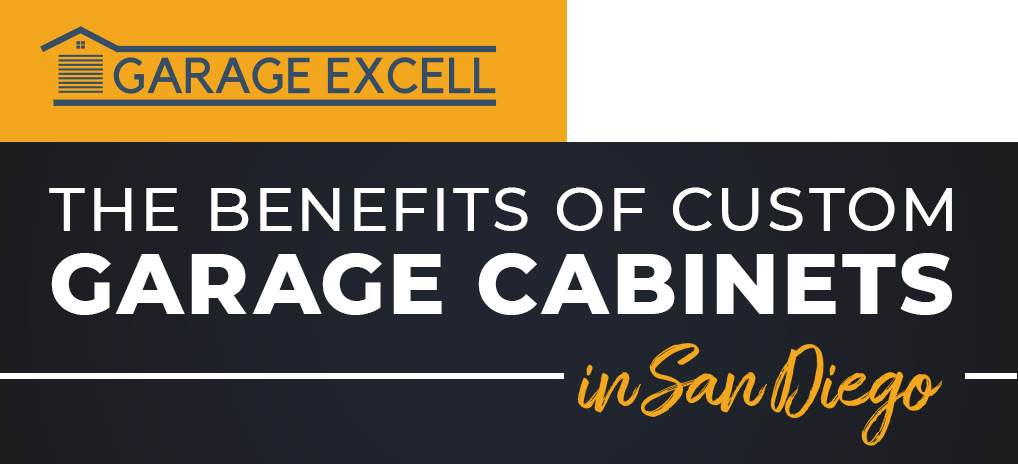 The Benefits of Custom Garage Cabinets in San Diego
If you haven't realized how pervasive the clutter problem has become with the growth of consumerism, you probably wouldn't know how custom garage cabinets in San Diego can become a strong selling point when you are ready to sell your home. Surveys show that one out of four people in San Diego have so much junk in their garage that they don't have space left to park their cars in it!
The good news is that with help from a professional garage organization expert such as Garage Excell, you can get high quality garage storage racks installed at an affordable cost. A garage upgrade in San Diego with custom cabinets and a superior garage epoxy floor can be the "wow" factor that will help you get rid of clutter and improve your living. Moreover, if you plan to sell your home, this wow factor will help you sell it faster and for more money.
How to Choose Custom Garage Cabinets in San Diego?
Considering the harsh conditions in the indoor garage environment in an average San Diego home, you should avoid choosing cheap cabinets made from 100% particle board. One of the ideal choices could be Ultimate cabinets from Garage Excell, which are made from a combination of an engineering wood composite called MDF (medium density fiberboard) and particle board. Here are the key aspects to consider when you evaluate your options for a garage storage system in San Diego.
Material Quality
MDF has superior resilience against dirt, moisture and fumes, and it works as a heavy-duty material that can last for years in the garage without requiring any special maintenance. The innovative sealing along with an off-the-floor design makes the Ultimate garage storage cabinets water-resistant. Built with industrial strength quality materials, Ultimate garage cabinets in San Diego are CARB approved and come with a 10-year warranty from the company.
Customization
For the perfect garage organization in San Diego, you need custom designed cabinets to optimize storage. The team at Garage Excell includes designers with outstanding skills and design aesthetic. They will visit your garage and provide you complimentary 3-D design consultation to help you visualize how your finished garage will look life after the installation. The cabinets will be crafted to match with your unique organization needs and personal style.
Craftsmanship
Before you undertake a garage makeover in San Diego, you must assess the performance record and reputation of the cabinet maker. Garage Excell's luxury garage cabinet line has been tried and tested for more than 14 years across California. Some of the cabinets are even handcrafted by seasoned carpenters. You can choose from countless options for color, size, and handle style. The cabinets are installed using either adjustable legs of stainless steel or wall mounted to keep them away from the floor.
Multiple Options
When planning a full or partial garage remodeling in San Diego, you should have the flexibility to choose from multiple storage options. At Garage Excell, you will have storage solutions ranging from 2-door overhead garage cabinets to short drawers to full wall garage workspaces. Apart from Ultimate cabinets, you can also choose from bestselling options in Starfire and Pro cabinet lines. With a number of styles, sizes and configurations, you can get the right fit for your needs and your budget.
Specialist Company
While considering a company for custom wall and overhead garage cabinets in San Diego, make sure they have dedicated expertise, years of experience and a strong market reputation. Garage Excell is solely focused on providing the most reliable and long-lasting garage storage solutions as well as epoxy garage floors in San Diego. Deploying the latest technology and techniques, Garage Excell has emerged as a respected specialist for garage organization in San Diego over the last 14 years.
Customer Service
Trust and dependability are the most critical elements to look for in a company if you want to have complete peace of mind with your professional garage remodeling in San Diego. Garage Excell has earned the love of its customers because of its culture of customer service. The company's reviews on Google and Yelp are an indicator of the level of customer satisfaction it delivers in every project. The team at Garage Excell is accessible and happy to answer questions and provide a free, personalized 3-D design consultation.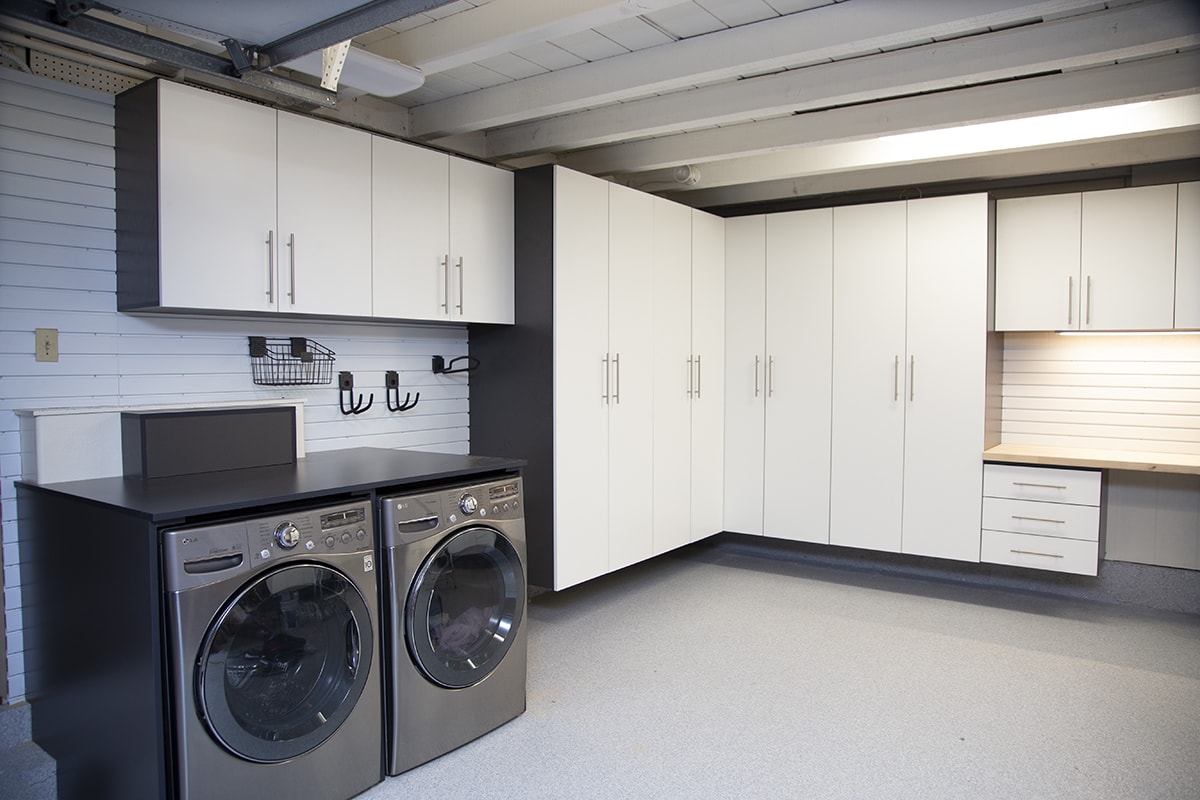 How to Choose the Right Epoxy Garage Floors in San Diego?
In many San Diego homes, the garage floor is one of the most neglected parts. It is bare concrete with unsightly tire marks, dents, and cracks, which often become home to pests and rodents. If your space, on the other hand, has an epoxy garage floor in San Diego, it will undoubtedly add to the "wow" factor.
You can choose high quality epoxy flooring with a one-of-its-kind lifetime warranty from Garage Excell. It will not only help increase the value of your home when you want to sell it, but it will also provide you a host of benefits while you are living in your home and making the most of your garage makeover in San Diego.
Concrete Protection
Hard cement floors pick up dust and contaminants quickly, the surface gets easily chipped, dented or scratched, and damage or discoloration happens when the floor is exposed to chemicals, solvents or harsh cleaning liquids. Epoxy coating will keep your garage floor looking clean and new for years.
Aesthetic Appeal
Epoxy garage floors in San Diego provide a dramatic aesthetic value and will transform the look of a worn-out garage floor. High quality epoxy flooring with a Polyaspartic topcoat from Garage Excell is available in multiple colors to go with the overall space interiors. Include epoxy flooring when you are considering a garage remodel in San Diego.
Easy Maintenance
Highly durable and attractive looking Polyaspartic garage floor with an epoxy base coat from Garage Excell is easy to clean and easy to maintain. It will not absorb moisture or liquids and will be resilient event to oil or chemical spills. Unlike concrete, which gets permanent oil stains, an epoxy floor will leave no traces of a spill once it is cleaned up.
Safety & Hygiene
Epoxy garage flooring in San Diego will make the space safer and reduce the risk of slip and fall because it is an even surface without any dents or fissures. Moreover, epoxy will minimize the scope for harmful bacteria build-up, make the surface resistant to dust and allergens, and leave no room for pests and rodents to proliferate.
Long-lasting Value
As long as you go with a San Diego epoxy garage floor from Garage Excell, you can be assured of the most durable product on the market because of its distinctive Polyaspartic topcoat. Unlike others who use epoxy for both the topcoat and base, Polyaspartic is a hybrid coating with corrosion resistance, versatility and a glossy finish that lasts for years.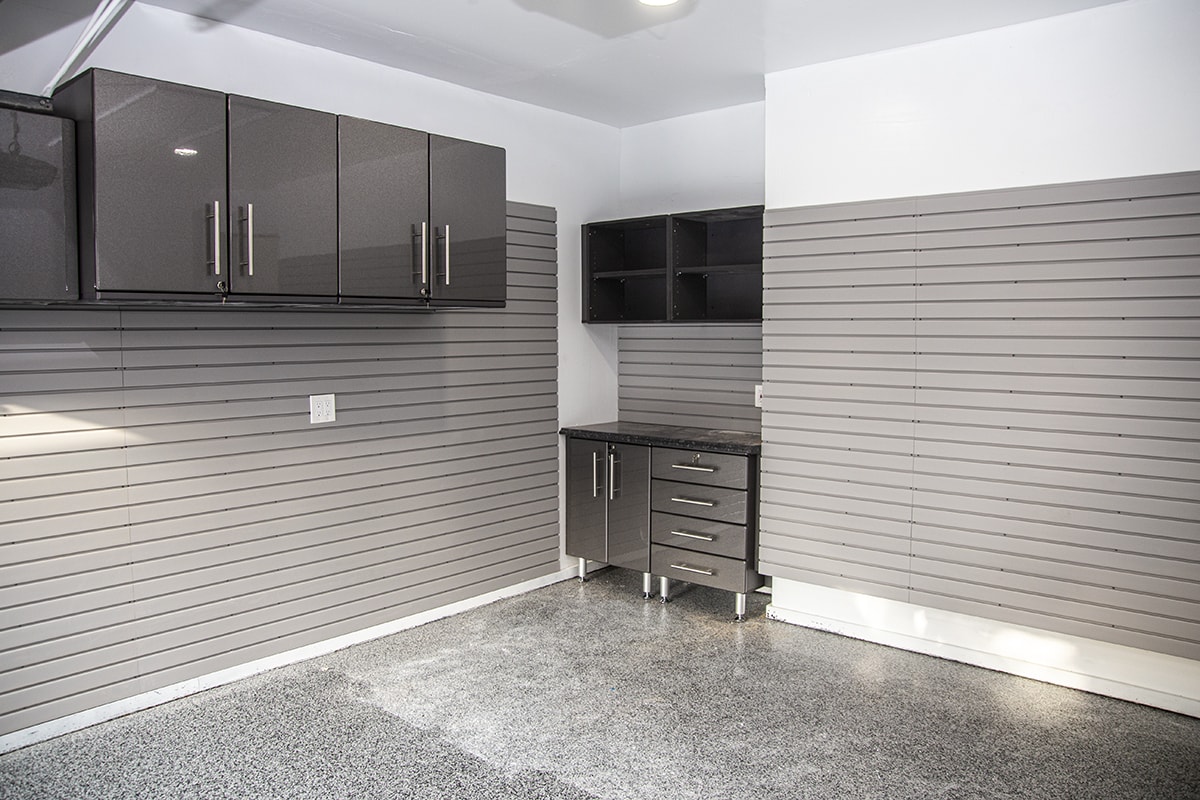 Why a Finished Garage Makes a Strong Selling Proposition?
It is worth investing in garage improvement in San Diego because most potential homebuyers will find it an attractive addition when they see a well-furnished space with garage storage racks and an epoxy floor. Homebuyers no longer look at the garage only as a secure place to park the cars but want to see if it offers them an opportunity for proper garage organization in San Diego.
Every square foot of real estate space counts when someone is looking to buy a residential property. From utilizing the garage to store gardening, sports, gym and camping equipment to turning a part of it into a home office or DIY workshop or even a mudroom, finished garages offer plenty of options whether for your own family or from the viewpoint of a prospective homebuyer.
You can eliminate clutter by storing everything from seasonal items to household supplies you don't immediately need in your San Diego garage storage system. If you enjoy working on your automobiles or have another hobby, a full or partial garage conversion in San Diego can provide you a secluded retreat to pursue your passion away from the regular commotion of the house. You may even add an extra room for living with a proper garage remodeling in San Diego.
In some San Diego neighborhoods, prospective homebuyers may simply skip your listed property from their search if it is without a garage. Clearly, a garage is now a quintessential requirement for modern families. When you invest in custom wall cabinets and overhead storage cabinets in San Diego along with an epoxy floor, you will not only upgrade your lifestyle while you live there but will also recoup at least as much of your investment at the time of resale of your property.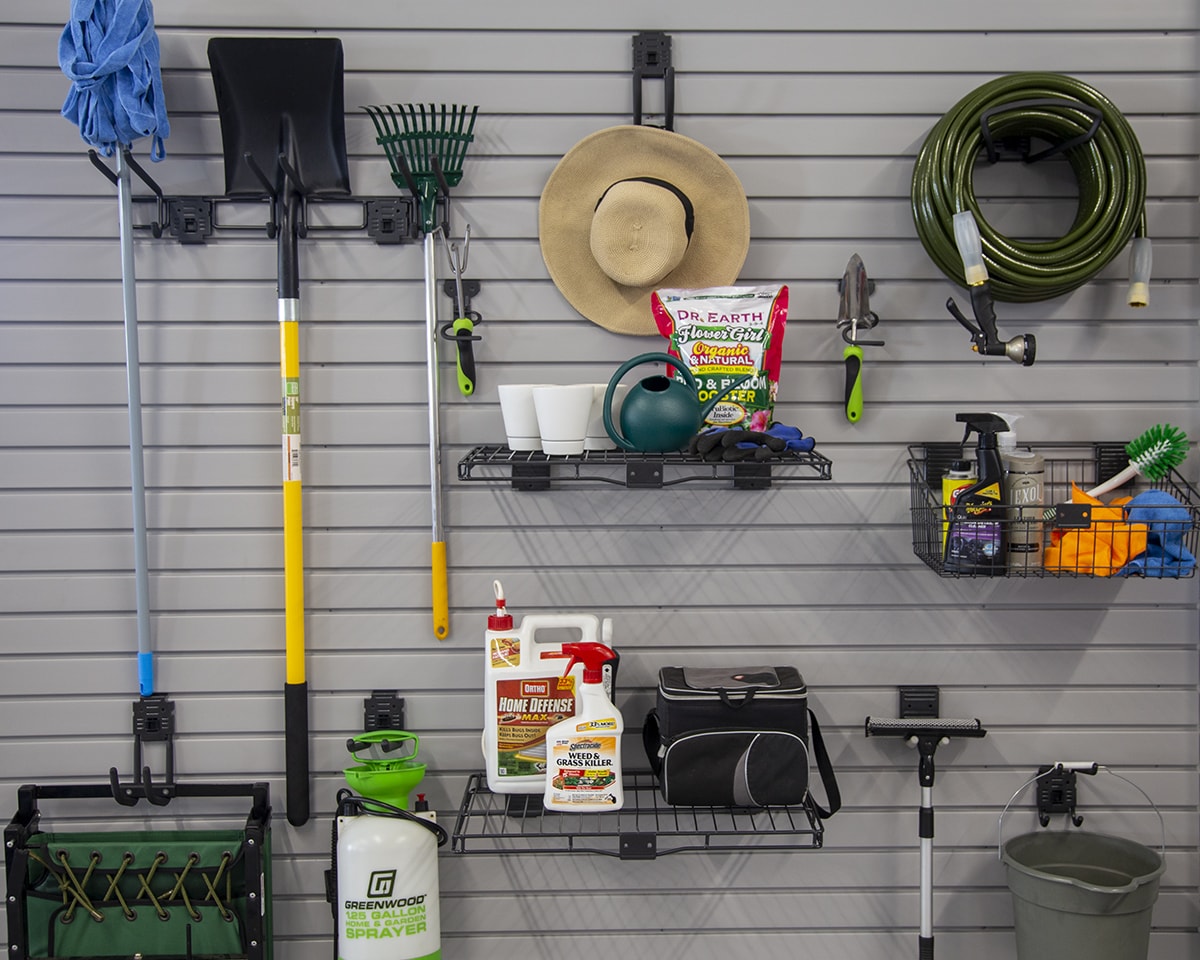 Garage Excell: A Trusted Name for Garage Cabinets in San Diego Since 2007
If you are wondering whether it makes sense to go for a garage makeover in San Diego, talk to our design team at Garage Excell for advice. We will update you about the latest market trends and explain how a quality garage upgrade in San Diego with custom wall cabinets, ceiling storage cabinets, slatwall systems, and epoxy garage floors can increase the value of your home. We can help you accomplish your garage remodeling in 3 easy steps:
 Step 1
Estimate and Scheduling: During your initial consultation and scheduling call, our knowledgeable and friendly customer service representative will answer your questions on pricing estimates and the latest storage solutions depending on your garage size and garage makeover goals.
 Step 2
Free 3-D Design Consultation: Once you have scheduled an appointment, one of our garage design specialists will visit your home to provide you a complimentary consultation. Based on your inputs, the designer will on the spot share a 3D software design to give you a visualization of how your finished garage will look.
 Step 3
Professional Installation: Your custom garage cabinets in San Diego will be manufactured according to the specifications you have finalized. If you include an epoxy garage floor in San Diego, it will be installed prior to the cabinets. Once the flooring is cured and ready, our professional installation team will visit and install your brand-new garage storage system in a single day.
With our custom garage cabinets in San Diego that come with a 10-year warranty and epoxy garage floors with a lifetime warranty – all built to last and installed by experienced professionals – you can finally have the garage you will be proud of. Give us a call at (877) 573 6637 to set up your free 3-D design consultation. We are available Mon to Fri from 8 to 5 pm, and we are happy to serve you in San Diego, Orange County, and Los Angeles along with all the beach cities.