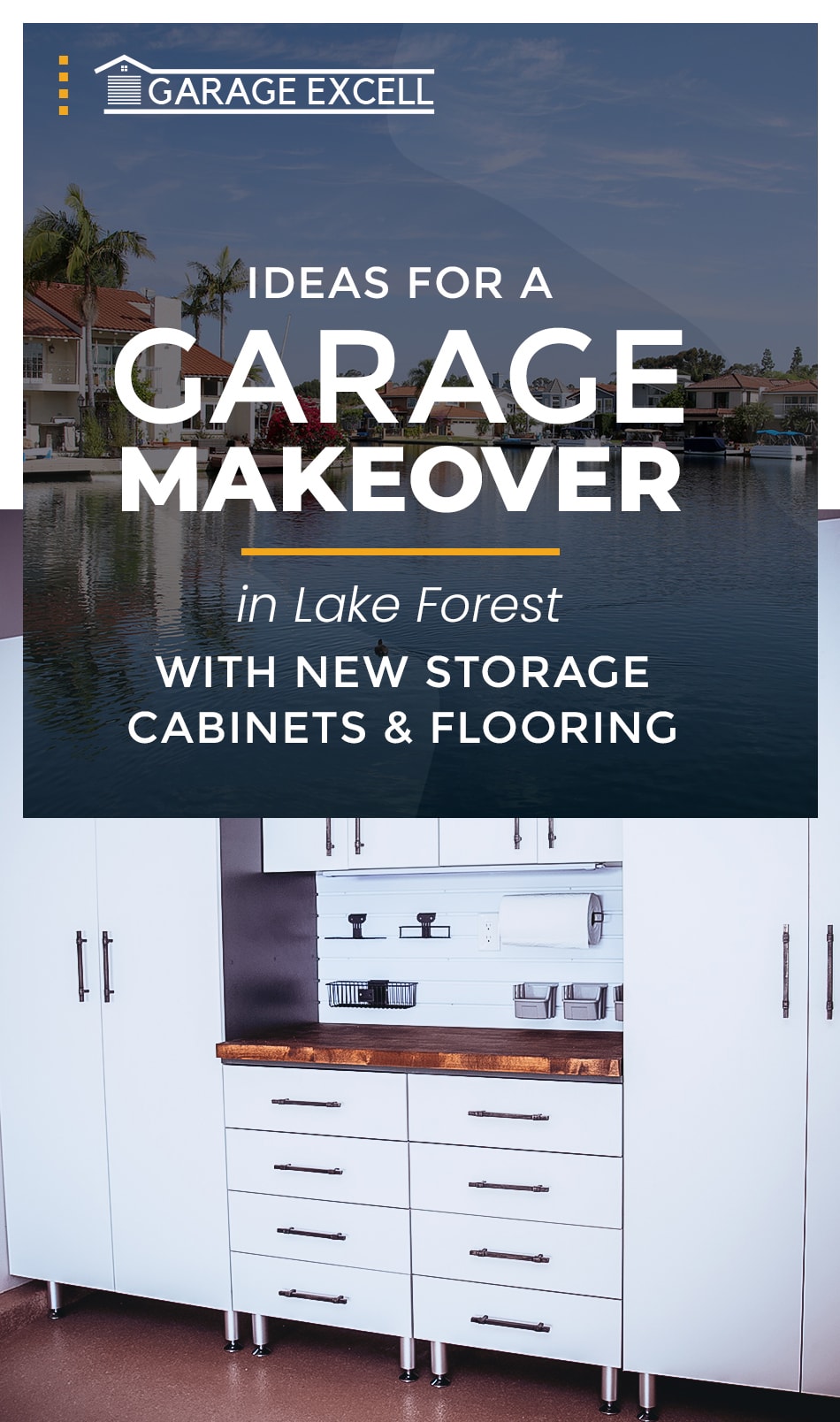 Ideas for a Garage Makeover
with new storage cabinets & flooring
Situated in the midst of the South Orange County and the scenic Saddleback Valley, the city of Lake Forest combines rich cultural values with the modern urban attitude of a large metropolis. The charming Lake Forest community experiences a mild Mediterranean climate and offers an idyllic environment with eucalyptus groves, lush green hills, and beautiful lakes.
Lake Forest is excellent for family living and comprises luxury condos, equestrian estates, lakefront houses, townhomes, and retirement communities. Owning a property in Lake Forest, California is like owning a little piece of paradise because the city offers something for everyone.
Transform Your Garage into a Fully Functional Workshop
If you are a DIY enthusiast, you don't have to use your home for messy jobs, such as woodwork, welding, or working on your automobiles. Consider a garage conversion in Lake Forest that will give you a convenient workshop to carry out the DIY projects you love.
To begin with, you will need a garage floor that does not get easily damaged when exposed to chemical spills or abrasions (which is going to happen when you turn the space into a workshop).
Garage epoxy floors in Lake Forest from Garage Excell come with a lifetime warranty. The protective polyaspartic top coating and the epoxy base coat will give your garage floor the resilience it needs to sustain the rigors of a workshop. A workbench with a slatwall organization system on top, custom garage cabinets, and overhead storage racks in Lake Forest will give you adequate space to store your DIY tools and equipment.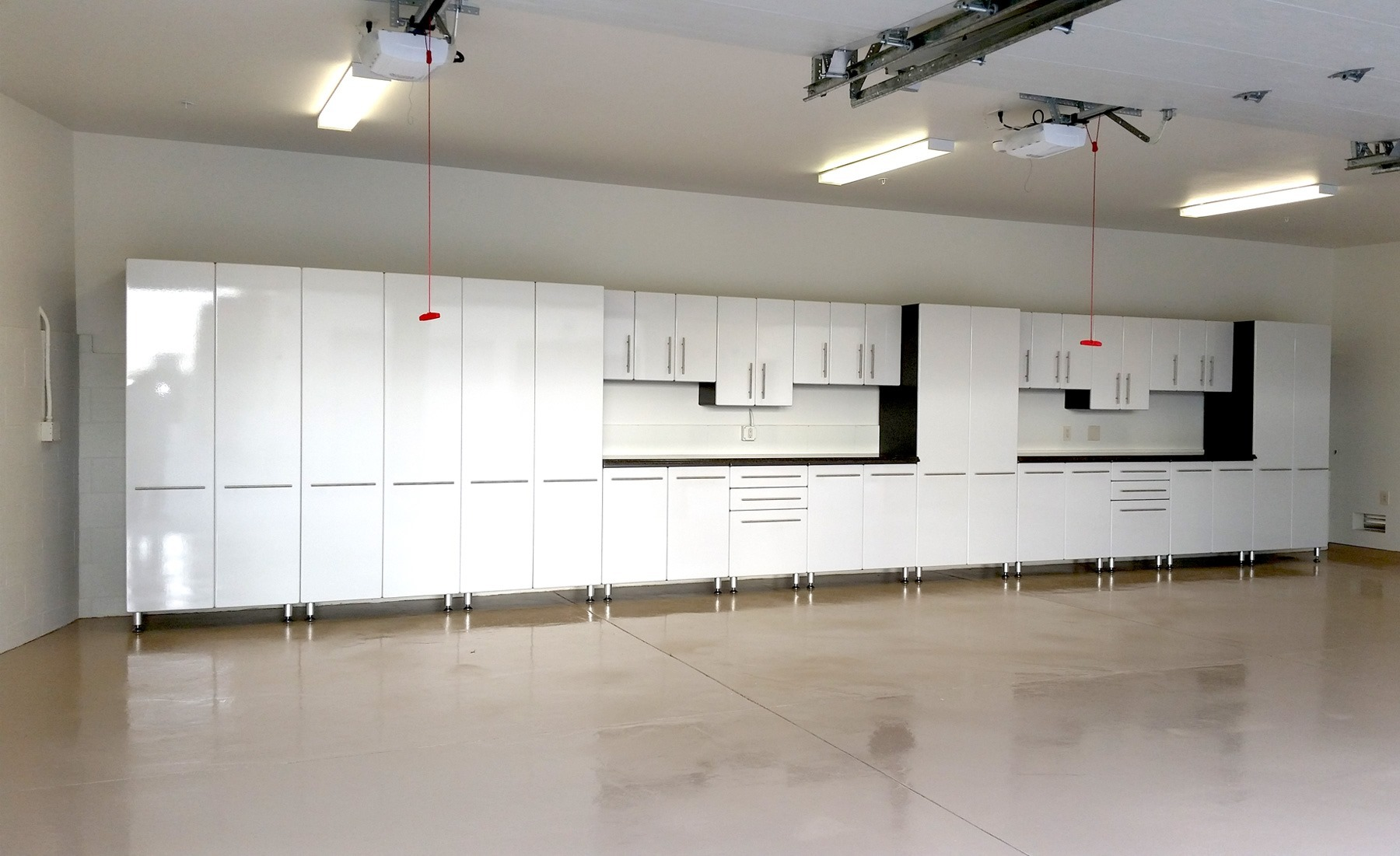 Enhance the Utility of Your Garage by Adding a Mudroom
One of the popular Lake Forest garage remodel elements is to add a mudroom or an entryway to your garage. This serves as an additional space for you and other family members which can be utilized for sitting or to comfortably take off your coat, shoes, and bags.
For easy garage storage in Lake Forest, you simply need to include a bench, some cabinets to store your coat or jacket, gloves, hat, muffler, umbrella, or even pet accessories. Depending on your needs, you could include some custom garage cabinets, shelves, and slatwall baskets for your garage organization in Lake Forest.
Turn a Section of the Garage into an Art & Crafts Space
With rapid digitization, the work from home trend appears to be here to stay. To give yourself a break from the monotony and challenges of a stressful workday, you should experiment with new hobbies or pursue an old passion. One of the best things for you and your children could be arts and craft projects that can be easily performed in a part of your garage.
Researchers say that creative pursuits such as art and craft have a variety of mental and emotional health benefits. They are confirmed stress busters and can even delay the onset of old age or illness. You can set up this area in any Lake Forest garage with a work desk and chair, a few easels, one or two lamps, and some garage storage cabinets to store the craft tools, stationery, accessories, and finished products.
Install Custom Garage Storage Cabinets in Lake Forest
Your garage is an ideal storage area, but if the space is cluttered or poorly organized, you are going to dread each time you need to search for something. Installing high quality garage storage racks is the right way to achieve proper garage organization in Lake Forest without compromising the space you need to park your vehicles.
Garage Excell is a premier provider of custom modular garage cabinets in Lake Forest. Whether you are looking for garage wall cabinets or overhead storage racks in Lake Forest, we have the most dependable and cost-effective storage solutions for you. We offer a wide range of garage cabinet materials and styles you can choose from according to your needs.
Our design team can recommend the most appropriate choices from our best-selling garage cabinet lines, including Starfire, Pro, and Ulti-Mate along with the right color, style, and configuration to match your needs for garage remodeling in Lake Forest. Many homeowners are using our modular custom garage cabinets as part of their Lake Forest garage conversion to home office, workshop, or other functional usages.
Lake Forest Garage Makeover Specialists Since 2007
Garage Excell is a well-known name for garage upgrades and makeovers throughout Southern California. We have the finest quality products, competitive prices to fit your budget, and timely and reliable customer services. Here are some of the reasons why homeowners trust us for garage makeovers and garage upgrades in Lake Forest:
Tried and tested name in garage cabinets in Southern California
Nearly 15 years of expertise in custom luxury garage cabinets
Every product is made with industrial strength, durable materials
Some of our skilled carpenters have decades of experience
We have the ability to create even handcrafted custom cabinets
We offer thousands of options for sizes, styles, and colors
All of our Lake Forest custom garage cabinets are CARB approved
Our Ulti-Mate garage cabinets come with a 10-year warranty
For garage epoxy floors in Lake Forest, we offer lifetime warranty
Our professional team of installers is fully licensed and bonded
Our design team has innovative solutions to turn your dull, dreary or poorly organized garage into a dream space that adds value to your home. At Garage Excell, we believe that every garage has its own unique story to tell. Let our Lake Forest designers help tell yours. Request your free design consultation and 3-D design home visit by calling us at (877) 573-6637.