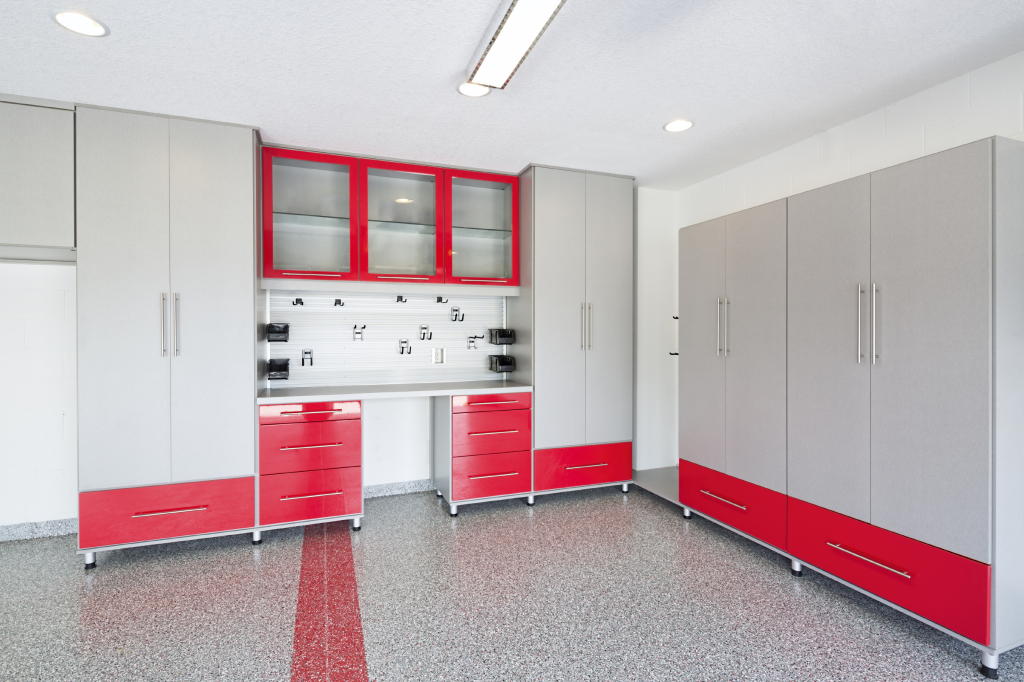 The best garages don't look like garages. Instead they are organized, clean, and well put together. Here at Garage Excell, we help our customers achieve success in making their garage something worth showing off!
One way is to add flooring that is shiny and inviting. Our epoxy floor coatings seal the floor and are easy to maintain. From a checkboard pattern to the classic white, you have lots of options in design. We even do custom color blends to allow for your home's individuality to come alive.
Organization is probably the hardest thing to achieve when it comes to your garage. There are tons of options out there (beyond the plastic storage box) that you may not have explored. From slat wall organization systems, to garage cabinets that are custom built to your specifications, your garage really can be organized. People will be asking, "Is that really your garage?"
Garage Excell of San Diego and surrounding areas offers you all of this and more. If you have any questions or are interested in having an amazing garage, contact us today!