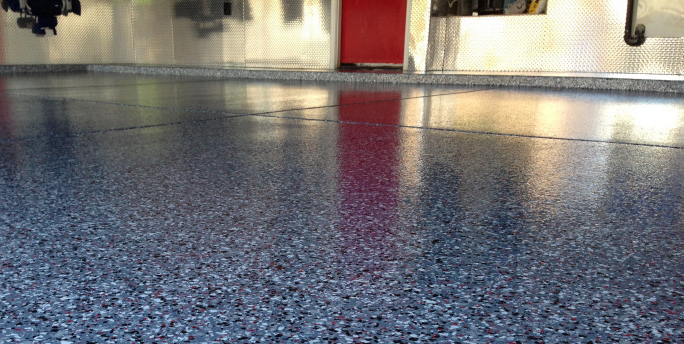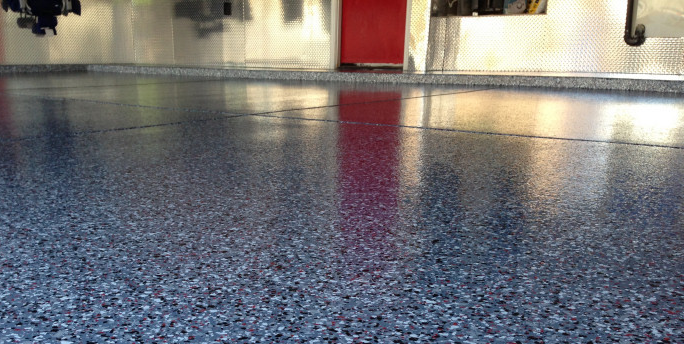 Granitex Flooring Decorative Color Chip Systems…
…offer the advantages of a tough, easy-to-clean flooring surface. Granitex Flooring offers a wide range of creative possibilities. Chips come in different sizes of solid and color chip blends. Larger chips are used to create the look of terrazzo or granite while smaller chips can create a hard surface carpet appearance.
Typical Applications:
Garage Floors
Driveways
Clean Rooms
Laboratories
Offices
Restaurant Interiors
Retail Establishments
Showrooms
Granitex High Build System
A high build vinyl paint chip system. Designed for use on commercial and light industrial floors. Such floors include: automotive repair facilities, retail locations, restrooms and warehouses.
Granitex 2 Day System
A vinyl paint chip system based on epoxy. Acrylic and polyurethane coatings allow for two day installation. This system may be installed over damp concrete.
Granitex 1 Day Fast Track System
A vinyl paint chip system based on polyaspartic/polyurea coatings. This allows for rapid installation and return to service. This system can be installed in one day and is ready for vehicular traffic in 24 hours.
Granitex Light Broadcast System
An economical vinyl paint chip system based on epoxy and polyurethane coatings. This system offers a durable low cost floor for residential garages and light commercial applications.
Check out more from Vorex Spray on Liner!