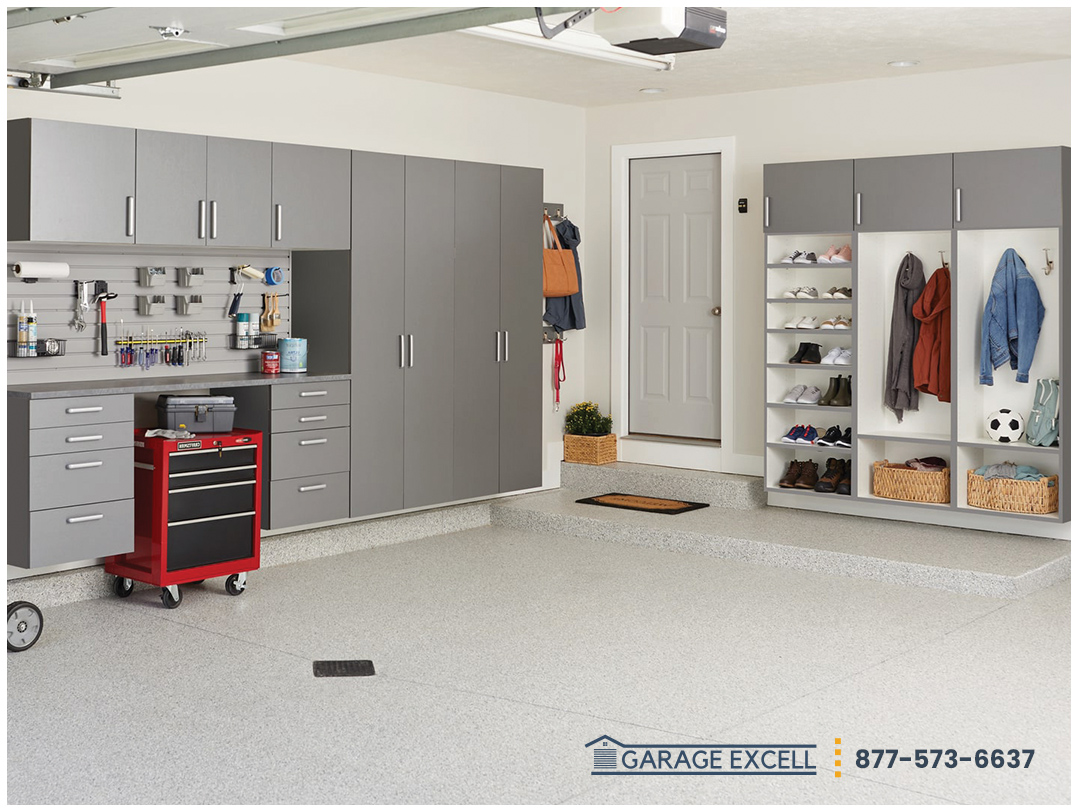 The perks of doing a thorough deep cleaning of your home have been well documented by experts over the years. A clean indoor environment can help you avoid illnesses and strengthen your immune system. Deep cleaning this year has also taken on greater importance what with the global COVID-19 outbreak.
If you're thinking of upping your home's hygiene and cleaning regimen, your Seal Beach garage is a good place to start. This especially goes for you if you spend a lot of time in your garage; cleaning and organizing this messy space can boost your mood and improve your overall wellbeing.
Also, a clean garage means no mold, mildew, dust, and animal droppings hidden in nooks and crannies. This keeps allergies at bay and helps you breathe better. But what do you do if your garage is full of chaos and dust and useless junk? In this post, we discuss some super easy and effective tips to help you deep clean your garage without feeling overwhelmed.
How to Deep Clean Your Garage In 5 Easy Steps
Here's our ultimate, no-holds-barred, most comprehensive, Holy Grail guide to declutter and clean your garage in 5 simple steps:
Step 1: Empty Out Your Garage & Get Your Supplies Ready
Pick a beautiful day when the sun is shining down on you and there's nary a cloud in sight and pull everything out of your garage and into your yard or driveway.  It may seem easier to tackle one corner at a time but honestly, we prefer doing it emptying out the entire garage and then taking it from there. This will give you a better picture of everything you own, what needs to be discarded or donated, and the best way to organize it all.
Make sure you don't just put everything back in its old spot! Think of it this way: your end goal here is not to simply get rid of stuff – it's to enrich your life by getting rid of those extra belongings that are bogging you down.
Decluttering and having a well though-out garage storage system that can accommodate all of the things that you use on a regular basis will drastically improve your home life in Mission Viejo. Also gather a supply of cleaning spray, a broom, a bucket, towels, and strong garbage bags. Start by hosing off or wiping down your garage floor and anything that looks dusty or dirty.
Step 2: Eliminate, Sort, or Donate
Once everything is out in your driveway or yard, it's time to start sorting everything into piles: discard, donate (or sell), and keep. Be realistic and honest when asking yourself if the item is something you've used in the last year or something you'll use again. Do you really need to hold on to that tennis racket that you've been meaning to get re-strung for the last few years and still haven't gotten around to do it?
No, you don't. This is the type of stuff that creates clutter. When it comes to tools, think of what you use frequently and what you can rent or borrow. Because the truth is, as much as we'd like to think so, not all of us were created in the image of Bob The Builder.
If you're a handyman and you enjoy tinkering with your tools in your spare time, keep your tools organized in custom garage cabinets or on Slatwall panels. If you've any paints or chemicals in your possession that you're not planning to use again, reach out to your local waste management and recycling plant to find out how to safely dispose of them in your area.
Step 3: Find A Garage Storage System that Works for You
Depending on all the thingamajigs you need to store, you may have plenty of options regarding garage storage systems. For some reason, almost everything in a Mission Viejo garage is oddly shaped. It's either very small (like screws, nuts, bolts, and Scotch tape) or very large (like sports equipment, chainsaws, and weed trimmers).
If you don't know where to start, Garage Excell can help. We can design heavy-duty garage wall cabinets and Slatwall panels to store every little (or big) item you can think of. Seasonal clothing, fishing poles, skateboards, bikes, paint cans, basketballs, shoes, woodworking tools – you name it, we can design a garage storage system for it.
Whatever organization system you choose, try to make it off-the-floor. For example, garage wall cabinets and overhead storage bins can free up a lot of floor space for you to park your car, set up a couch, and do other fun things in the garage.
Step 4: Repair Hazards and Seal Cracks
Seal Beach garages bear the brunt of the harshest weather. Since most garages are not equipped with a cooling or heating system, moisture and temperature fluctuations tend to cause leaks, cracks, mildew, and other issues.
When you are cleaning out your garage, take a closer look at areas that might need to be touched up or fixed. If there are any cracks in the floor or wall, or if the weather-stripping looks a little worn-out, make sure to call a professional to take care of it.
This is also a good time to check window seals, locks, and lighting in the garage. If there are any gutters around your garage, check them for signs of water damage.
Step 5: Clean the Garage Floor
Put on a mask, bring out the broom, and give your Seal Beach garage a thorough cleaning. Garages in Lake Forest can house chemicals, bugs, mouse droppings, and all sorts of nasty stuff you don't want to breathe in. With that said, wash down the walls and really get into those corners. Make sure every spot is free of dust, dirt, and cobwebs.
Once you're done, look at your garage floor. If it doesn't have an epoxy garage flooring yet, we highly recommend you invest in one ASAP. Epoxy coating will really help make things feel more "finished". It is not only resistant to chemicals, water, abrasions, rowdy kids, but it's super easy to clean.
Let's Organize Your Garage Together: Call US For A Free Consultation!
With a clean and neat garage, you may find yourself indulging in your hobbies and spending time outdoors more often. Who knows, you may even feel inspired to work on a garden project you've been putting off for so long.
The good news is, you don't have to deep-clean and organize your garage by yourself to reap the rewards. Garage Excell can do the heavy-lifting for you. Our garage storage system designers and organization experts can take your cluttered, dusty garage and transform it into a space worthy of being featured in Architectural Digest!
We know how daunting it feels to have a messy garage when you're busy juggling your family and work commitments. Allow us to take care of this problem for you once and for all. With Garage Excell, you'll have a garage storage system that will make your future organization endeavors a breeze.
So, what are you waiting for? Give us a call at 877-573-6637 or reach out to us online to set up a no-obligation consultation today.
https://www.cuchicago.edu/academics/colleges/college-of-education/division-of-teaching-and-learning/elementary-education-mat/
https://exsci.cuchicago.edu/ms-applied-exercise-science-degree-online/strength-and-conditioning/
https://www.cuchicago.edu/academics/colleges/college-of-business/about-the-college-of-business/programs-and-divisions/division-of-doctoral/doctorate-in-business-administration-dba/
https://www.cuchicago.edu/academics/graduate-academics/programs/doctoral/leadership-phd/
https://www.cuchicago.edu/academics/colleges/college-of-education/division-of-educational-leadership/educational-administration-ma/
1. Master of Arts in Teaching
2. Online Masters in Strength and Conditioning
3. Doctorate in Business Administration
4. Ph.D. program in Leadership
5. Master of Arts in Educational Administration